Wed, 10/28/2015 - 19:15
Iran at the table: When foes come together over Syria
More than four years and 250,000 deaths later, we're coming together to give peace a chance in Syria.
Nobody believes the Syrian crisis will be resolved overnight, but this is the closest we've got to giving a political solution -- the new mantra since the military one looks doomed -- a shot.
A week after top diplomats from Russia, the US, Turkey and Saudi Arabia met in a Vienna luxury hotel for
"constructive" talks
, they're doing it again. Only this time,
Iran will be represented
at the table.
Yes, Shiite Iran and Sunni Saudi Arabia are coming together -- at least for the duration –- for the first-ever Syria talks that will feature all the major international players in the deadliest conflict of this century.
This means that later this week, we may be treated to a rare picture of a suave, jovial Iranian Foreign Minister Mohammad Javad Zarif in the same room as his Saudi counterpart, Adel al-Jubeir, who seemingly hasn't cracked a smile since the Iranian nuclear deal was inked and has been looking even more dour since Russia's decisive military intervention in Syrian President Bashar al-Assad's favor.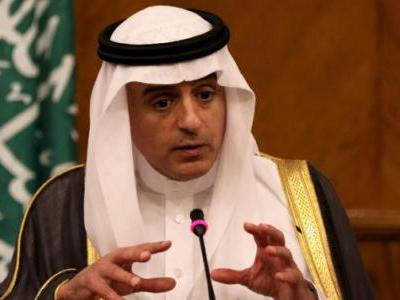 In the infernal tug-of-war between the "Assad must go -- now" and "Assad may stay a while" camps, the latter is gaining strength.
Speaking to FRANCE 24 Wednesday,
US Deputy Secretary of State Antony Blinken
acknowledged that it was "hard to imagine a solution to the Syrian crisis" without Iranian participation.
In the absence of a plan that has any chance, the US is drawing closer to Russia's vision for Syria. Washington is now willing to countenance Assad's participation in a political transition. But once that as-yet undefined process ends, the Syrian strongman must go. At least that's what US officials are assuring Saudi, Turkish, Qatari and other grumbling Sunni allies.
Assad, Hollande stuck in time warp
That's also what an
increasingly irrelevant France
, in its new role as anti-Assad hardliner, is assuring its oil-rich Sunni clients who have an undiminished appetite for French arms.
Earlier this week, France gathered its anti-Assad allies in Paris ahead of the Vienna talks to come up with what French Foreign Minister Laurent Fabius called a detailed transition "guaranteeing the precise departure of Bashar al-Assad within a precise timetable".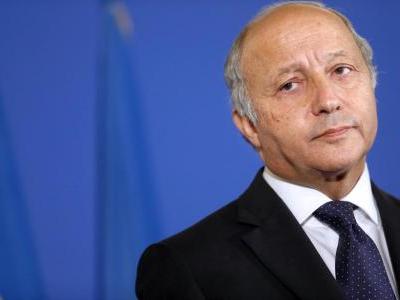 Things are rapidly shaking up on the diplomatic front with Russian officials such as Foreign Minister Sergei Lavrov now saying Syria should hold nationwide presidential and parliamentary elections. Lavrov also insisted that Moscow is willing to help Western-backed FSA (Free Syrian Army) rebels -- or the "patriotic opposition" -- in an apparent
policy shift
that was immediately dismissed by Syrian rebels.
But the war of words between Assad and French President François Hollande is stuck in a time warp.
During a meeting with a group of visiting conservative French lawmakers in Damascus Wednesday,
Assad accused France
of supporting terrorism by "giving political cover to terrorist groups in Syria and the region".
France's conservative opposition is getting increasingly alarmed over Paris' diminished international role.
On Thursday, former French President
Nicolas Sarkozy meets with Putin
during what has been described as a private visit by the conservative opposition leader to Moscow. "Sarko" -- as he is [un]popularly known across France -- has moved from being the most pro-US president in modern French history to a nouveau Russophile. Ahead of his Moscow meeting, Sarko accused Hollande of "a serious error of creating conditions for a new cold war with Russia".
But the Socialist French president is in an implacable mood. "Nothing must be done to bolster Bashar al-Assad, who is the problem, and cannot therefore be the solution," said Hollande in a magnificent display of deductive reasoning.
Bringing friends together
The problem with the sort of solution France is seeking is that it hasn't yielded a solution for a conflict that has entered its fifth year.
Over the course of nearly two decades covering Afghanistan, I've been exposed to too many French diplomats and analysts who never tire of telling me the Taliban are a result of Washington funding the mujahideen. Any "Anglo-Saxon" discourse on "moderate Islamists" sparks Gallic shrugs and guttural snorts.
And yet, the Hollande administration has been clinging to the "moderate Islamist" opposition rather tenaciously in a policy that is yes, sparking Gallic shrugs and guttural snorts at Paris dining tables.
Within the Sunni Muslim world, officials can't seem to hammer out a cohesive Syria transition plan -- and they never will.
Egypt, unlike the Saudis and other Arab nations, welcomed the latest Russian intervention in Syria.
But both Egypt and Saudi Arabia cannot countenance a Muslim Brotherhood dominance of a post-Assad political transition. Turkey and Qatar certainly can.
Neither can the Syrian opposition get its act together. I've lost count of the number of Syrian opposition meetings in Istanbul, Cairo and Doha that were organized by "friends" (but never foes) over the past four years that disintegrated over…who even remembers what…Brotherhood members stealing prime titles, divides between the opposition inside Syria and those in exile…the list goes on. One of the reasons US and European support for the Syrian opposition back in 2011 never kicked off the block was because the Syrian -- unlike the Libyan -- opposition could not unite. Libya, with its relatively homogenous population and oil wealth, was a picnic compared to multi-religious, sectarian Syria.
And look what happened to Libya.
Testing the tested
Saudi officials have been casting the Vienna talks as a test of whether Russia and Iran are "serious" about a political solution to the crisis.
"If they're serious we will know, and if they're not serious we will also know and stop wasting time with them," Saudi Foreign Minister al-Juberi said at a press conference with visiting British Foreign Secretary Philip Hammond Wednesday.
In reality though, the Vienna talks will be a test of how seriously the Sunni powers are willing to negotiate to give peace in Syria a chance.

Turkish President Recep Tayyip Erdogan
, facing his biggest political test in Sunday's general elections, has turned from former Assad friend to current Assad foe in a visceral, personalized turnaround that will be difficult to undo. On the Kurdish front too, the AKP politician who was willing to give the peace process a shot has now killed it in a bid to delegitimize the pro-Kurdish HDP (People's Democratic Party).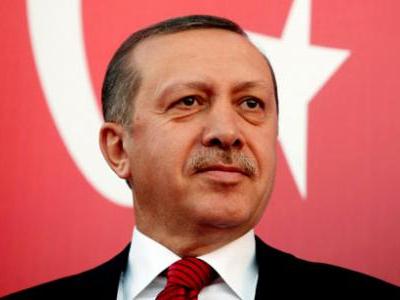 Even as the US is considering
stepped up military missions
–- including ground raids --- against Daesh (or ISIS or ISIL or the Islamic State group) in Syria and Iraq, Turkey has been targeting the US-backed Kurdish YPG group in Syria.
In a television interview Monday, Turkish Prime Minister Ahmet Davutoglu
admitted that Ankara carried out two strikes on the YPG group
as a warning to Syrian Kurdish fighters against expanding their control.
"If the YPG moves to the west of the River Euphrates, we will hit it," said Davutoglu.
The Turkish PM didn't say which Kurdish targets were struck or when the attacks took place. But Kurdish militants in the region said Turkish forces over the weekend struck Kurdish fighters controlling the strategic Syrian towns of Kobani and Tal Abyad. Both towns are east of the Euphrates.
And as for the Gulf monarchies, if the Saudis and the other GCC (Gulf Cooperation Council) countries are stuck on their old song of Shiite Iran dominance, these talks are dead before they even kick off.
Tags for all blogs :
Comments or opinions expressed on this blog are those of the individual contributors only, and do not necessarily represent the views of FRANCE 24. The content on this blog is provided on an "as-is" basis. FRANCE 24 is not liable for any damages whatsoever arising out of the content or use of this blog.