Mon, 10/24/2011 - 17:59
No Surprises: An Islamic State in the Country of Men
The pundits were parsing the text minutes after Libya's top leader delivered his much-awaited speech Sunday officially declaring the country's "liberation".

From what we know of him, National Transitional Council (NTC) chief Mustafa Abdel Jalil is not the kind of man to provide much dramatic flourish or soaring prose or the sheer histrionics of his predecessor, Muammar Gaddafi.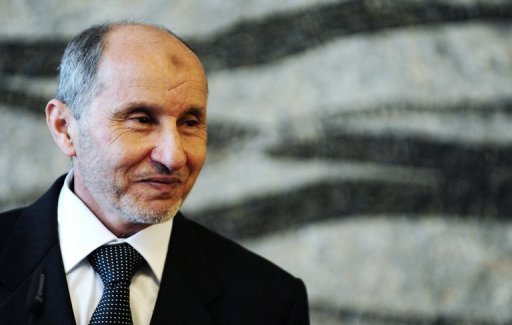 A slight, nondescript man who avoids interviews, or when he's forced, grants drop-dead boring ones, Jalil is not a man of sound-bites.

And so, post-speech, the pundits were ready to expound on the crux of the landmark address. In the studios, the producers were on alert to identify the money quote - or the SOT (sound on tape) as we call it in the news business.

One of the top SOTs of the speech appears to be Jalil's pronouncement that, "as a Muslim nation, we have chosen Islamic sharia as the source of legislation and therefore any law that contradicts sharia is legally null and void."

It's an interesting quote, certainly a noteworthy one, but what amazed me was how many commentators appeared to be caught off-guard, even surprised, by that SOT.

I don't know where that shock came from. I personally couldn't imagine that a post-Gaddafi Libya would be anything but an Islamic one. It remains to be seen what form of Islamic state Libya becomes - as I mentioned in a previous blog posting, when it comes to Islamic law, the devil lies in the detail.

'Islamically correct' cyber café seating arrangements

Maybe those experts were on another planet during the eight-month-old Libyan uprising. Certainly anyone who has been to the eastern Libyan city of Benghazi - which served as a de facto rebel capital - knows perfectly well that it's a deeply conservative Muslim city.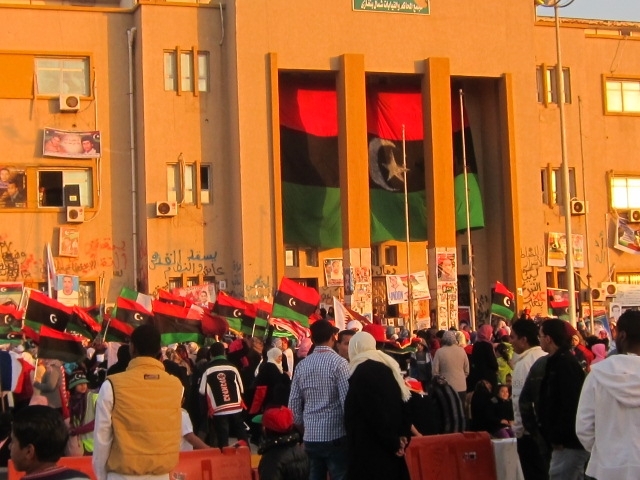 Enter a Benghazi restaurant if you're a woman and you're likely to be hustled into a separate "family room" at the back, where you sit in graveyard silence with a couple of families while the all-male diners have all the fun in the bustling front section.

Walk into a cyber café and chances are you'll be sitting alone on the mezzanine floor, flanked by unused computers, while the young men line up downstairs, patiently waiting for a computer in the crowded "general section" to free up.

Try telling the cyber café owner or manager that the boys could use the free computers upstairs and you'll get a smile reserved for ignorant foreigners along with an explanation that men and women can't use computers in the same room because it's "un-Islamic".

I had no idea the Koran or the hadiths specified cyber café seating arrangements, but hey, I'm no sharia expert.

Islam, a historic rallying cry

Benghazi is where it all began and this is the city that adopted Omar Mukhtar as a symbol of the uprising. At the thawra – or revolutionary - kitsch souvenir stalls on Benghazi's Liberation Square shoppers can choose between T-shirts, key-chains and mugs emblazoned with Sheikh Muktar's wizened face or even an Omar Mukhtar sticker to be placed on one-dinar notes to cover Gaddafi's face.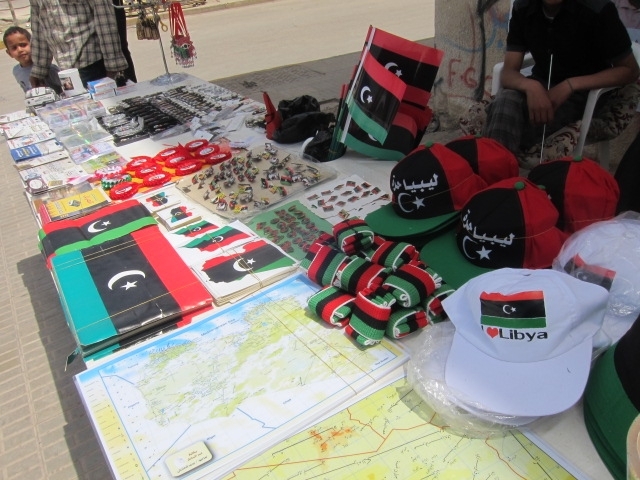 A resistance hero who led the uprising against the Italian colonizers, Omar Mukhtar came from a religious elite family in eastern Libya. He was a teacher of the Koran by profession before launching his daring anti-colonial campaign.

Born in the eastern Libyan city of Tobruk in the Cyrenaica region, Omar Mukhtar was a member of the Senussi movement - a Muslim political-religious order that fought colonialism in northern Africa - and he is considered as much a political as a religious figure.

When the Italians finally quit, Libya's ruler was King Idris, the head of the Sanussi sect, who was a lousy administrator but had religious credentials. King Idris of course was ousted in Gaddafi's 1969 coup.

Before the 2011 uprising, one of the most potent threats Gaddafi faced during his four-decade reign was an Islamic resistance during the 1990s and many of the 1990s resistance fighters are major figures in the NTC's military ranks.

In a country with no civil institutions, Islam has historically been the rallying cry against all manner of oppression. Under the circumstances, Islam was bound to figure in the post-revolutionary discourse.

But when it does figure though, it becomes a tricky business.

When it came to rewriting the Afghan constitution after the 2001 fall of the Taliban for instance, delegates at a 2002 loya jirga to determine the fate of the new Afghan state were either too intimidated to object to the inclusion of an "Islamic state" in the final text or they were raucously blocked from speaking.

But that's Afghanistan of course. And Libya is not Afghanistan. In Libya, as in many North and West African countries, the most popular form of Islam is the Maliki rite of Islamic thought, a strain of Islamic teaching that preaches tolerance and the primacy of the Koran.

During the eight-month-old Libyan uprising, NTC leaders were careful to tout the "moderate Islam" line. Even some of the more controversial former jihadists in the rebel ranks – such as Abdel Hakim Belhaj and Sheikh Khaled Sherrif – proclaimed their democratic credentials.

For the duration at least, US officials - who have long been familiar with these jihadist figures – were content to take their assurances at face value.

What's not good for women is very good for men

But a day after Jalil's speech, France, the country that spearheaded the international community's support for the NTC, said it was monitoring Libya's human rights track record.

"We will be watchful of respect for human rights and democratic principles, notably cultural and religious diversity and the equality of men and women to which France is unswervingly attached," French Foreign Ministry spokesman Bernard Valero told the AFP, echoing a similar statement by EU foreign policy chief Catherine Ashton.

It wasn't the fact that Jalil said Libya would use sharia as a legislation source that raised concerns.

It was how he said it.

For an interim leader, the vision he laid out in his short speech was pretty declarative – and detailed.

At no point did he use conditional words such as "we are examining" or "we are discussing". It was pronounced as a fait accompli - as a former Justice Minister under Gaddafi's reign would do.

Another noteworthy point was the level of detail and the examples he produced of how sharia law would be implemented.

"I would like to give you an example. Such a law is the law of marriage and divorce that has limited multiple wives. This law goes against the Islamic sharia law and it is rejected," he said, opening the gates to polygamy.

OF COURSE family law would be the first to fall under the Islamist hammer. There's nothing like a swipe at gender rights when you're a pious Muslim man deciding what's good for women. Needless to say, it's invariably a scenario that's very good for men.

In the weeks and months ahead, as Libya takes its (hopefully) democratic course, all this can be negotiated in a political discourse among the new parties and candidates likely to emerge.

But I'm betting women's rights will be sacrificed in the new Libya. I could be wrong. I HOPE I'm wrong. I haven't seen a strong female voice in the current Libyan uprising. But there are a couple of hopeful figures. I do hope they can make their voices heard in the new Libya.

On the long road out of Benghazi to Cairo earlier this year, I read Libyan writer Hisham Matar's book, "In the Country of Men". I read it sprawled on the back seat of my taxi since my conservative Libyan driver blanched at the idea of having a woman who was not related to him in the front passenger seat.

It's going to be a long ride for our Libyan sisters in this country of men.

Comments or opinions expressed on this blog are those of the individual contributors only, and do not necessarily represent the views of FRANCE 24. The content on this blog is provided on an "as-is" basis. FRANCE 24 is not liable for any damages whatsoever arising out of the content or use of this blog.