Sat, 11/08/2014 - 19:08
Unraveling the mystery around the 'French agent' turned bin Laden cohort
In October 2009, shortly after planting an olive tree – a symbol of peace – in his father's garden, David Drugeon posed for a photograph next to a freshly dug pit and a burlap bag filled with soil.
Dressed in a grey-and-black fleece zip-up, with his arms outstretched and a faint smile playing on his lips, Drugeon has the wholesome, satisfied look of a man who has just worked his magic in the garden.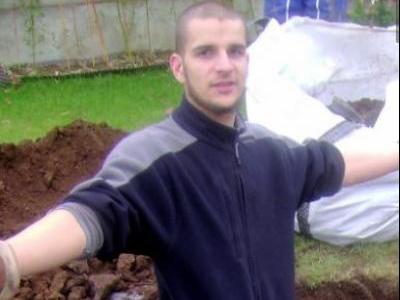 Six months after the photograph was snapped, the young man in the picture had left his native France for a noxious, self-destructive journey into the jihadist heartlands of Pakistan and Syria.
More than five years after that gardening session, his still-shocked father does not know if his son is dead or alive.
After he left home in 2010, the younger Drugeon, a convert to Islam, rose quickly up the jihadist ranks, turning into a high-value terrorist suspect and a target of US airstrikes.
On Thursday,
US officials said
they believe they finally got him. But they admit they can't be sure.
"He was among the targets," a senior US defense official, who spoke on condition of anonymity, told AFP. "We think we got him."
Drugeon was one of the targets of five US airstrikes near the town of Sarmada in the northern Syrian province of Idlib last week. US officials believe the 24-year-old Frenchman was an explosives expert for an al Qaeda cell plotting attacks on the West from Syria.
The cell, which US military and intelligence officials dubbed the Khorasan group, originated in the lawless Pakistani tribal belt (a region known as Khorasan in ancient times) before members moved to Syria, the new destination on the jihadi tourism trail.
Thousands of miles from the battlefields of Syria, near the picturesque town of Vannes in the northwestern French region of Brittany, the young man's father, Patrice Drugeon, told reporters he still had no official confirmation of his son's death. "I still hold a glimmer of hope," the elder Durgeon told France 2 television. "But sadly, everything leads [me] to believe he was killed by a missile."
Given the difficulties accessing the battlefields in Syria, an official confirmation of the French jihadist's killing could take a while. Drugeon's death is more likely to be announced on social media sites by jihadists proclaiming another "martyr" in their holy war against the infidels.
Thursday's airstrikes marked the second time in recent months that Drugeon shot into the international spotlight – and the crosshairs of US missiles.
In late September, during the US-led coalition's first airstrikes against Daesh – or the group that calls itself the Islamic State (IS) – US officials admitted targeting an al Qaeda cell in Syria's Idlib province.
The Sept. 23 strikes against the Khorasan group sparked considerable confusion in international policy and anti-terror circles. Not only had the US followed the jihadists' lead in blurring the border between Iraq and Syria, the strikes also marked a shifting of targets in the US-led coalition's anti-terror fight from Daesh to al Qaeda – the mother group from which Daesh militants broke off in 2013.
The mysterious Frenchman at the heart of the strikes only added to the confusion, sparking rumors and conspiracy theories as security experts and journalists scrambled to corroborate reports and decipher the extraordinary rise of a radicalized Westerner up the jihadist ranks.
So, is he a French spy or isn't he?
Barely two weeks after the Sept. 23 strikes against the Khorasan group, US news organization McClatchy published a report disclosing that a former French intelligence agent who had defected to al Qaeda was one of the targets of the Idlib strikes.
Quoting unnamed European intelligence officials,
McClatchy
reported that the Frenchman had defected "from either French military intelligence or from France's foreign intelligence agency, the General Directorate for External Security, known by its French-language acronym as the DGSE."
The report did not reveal the identity of the French agent-turned jihadist "pending further confirmation".
With international attention focused on the growing ranks of
foreign fighters heading to Syria
, the McClatchy report on a Western intelligence agent joining al Qaeda ranks, a sort of French James Bond turned Osama bin Laden cohort, raised alarm bells across Europe and the US.
The French reaction to the report was swift and strong, with defense officials categorically denying the allegations as false.
Details of the mysterious jihadist finally began to emerge in French media reports, when the weekly,
L'Express
, identified Drugeon as the target of the US strikes in an exhaustive account of the young man's life.
A French Defense Ministry source told L'Express that the mix-up about Drugeon being a French agent probably stemmed from the fact that the young man attended a sports course in the northwestern French town of Coëtquidan, home to St-Cyr, France's West Point. "He never tried to join the military. He was never approached by our services," said the unnamed Defense Ministry source.
While French officials insist Drugeon was never part of the security or intelligence services, they admit the young man from Brittany was well-known to French intelligence officials and considered a senior figure in jihadist ranks.
Choosing religion over education
Born into a middle class family in Vannes in 1989, Drugeon had a fairly typical French childhood. His father was a bus driver and his mother was described in the L'Express article as a "devout Catholic secretary".
A sports fan, Drugeon played center fullback in his local soccer team and was a fan of the Olympique de Marseille team, accompanying his father to games wearing the signature "OM" T-shirts.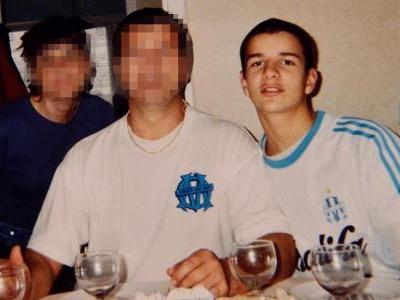 At the age of 13 however, Drugeon and his elder brother, Cyril, experienced an upheaval when their parents divorced and it was after 2002 that the two brothers grew close to a circle of Salafist Muslims in their diverse neighborhood.
Although the boys lived mostly with their mother, their father has told reporters he continued to be a presence in their lives. When the teenager converted to Islam and changed his name from David to "Daoud," his father said he was concerned, but not overly alarmed.
"At 13 years old, imagine it," said Patrice in an interview with France 2, referring to the age his younger son converted. "My ex-wife, his mother, we were going through a divorce. But I had a good relationship with David and his brother, there were no problems. I saw them convert, but he was moderate."
That began to change during the teenager's high school years. An excellent student, Drugeon's grades began to fall until he was finally upbraided by the school authorities for praying at the bottom of the dorm stairs. "I was summoned by the school principal," the father told L'Express. "We gave him a choice: education or religion. He chose religion."
Drugeon continued to study Arabic and the Koran though, doing odd jobs to pay for study trips to Cairo and Alexandria in Egypt.
From Massoud's killer in Afghanistan to the Toulouse gunman
In 2010 – just months after planting the olive tree in the garden – Durgeon is believed to have left France for Pakistan, where he landed in Miramshah in North Waziristan.
It was in Pakistan's lawless tribal belt that he met Moez Garsalloui, a Belgian national of Tunisian origin, who was a senior al Qaeda figure, according to security experts.
Garsalloui was married to
Malika El Aroud
, a Belgian of Moroccan origin who is also known as "the black widow" after the all-encompassing black burqa she favors. El Aroud's first husband was killed on September 9, 2001, when he conducted an al Qaeda suicide attack against Afghan resistance hero Ahmed Shah Massoud in Afghanistan's Panjshir province. Six years later, she married Garsalloui and is believed to have played a major role setting her second husband on the path to jihad.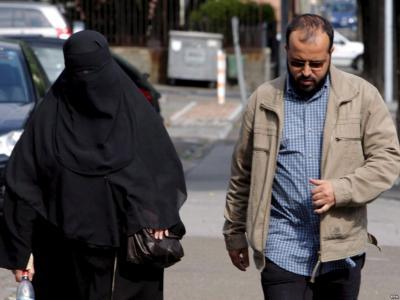 Garsalloui is believed to have been killed in 2012 in Miramshah in what his fellow jihadists called "
a treacherous raid
" – jihadispeak for a US drone strike.
But before his death, French security experts say Garsalloui met "
Toulouse gunman" Mohamed Merah
in Pakistan. Merah was killed in a 2012 police raid in the southern French city of Toulouse after killing seven people – including children at a Jewish school.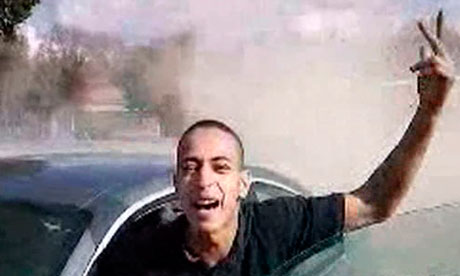 Garsalloui was the leader of Jund al-Khilafa, a militant group in Pakistan that attracted French-speaking militants from Europe and North Africa in a transnational jihadist environment where cells were often formed along linguistic lines.
Fleeing US drone strikes in Pakistan for Syria
In this circuit of jihadist networks, the young Drugeon made his mark, turning into an explosives expert and trusted "bomb-maker," according to US intelligence officials.
When the Syrian unrest began attracting jihadists from across the world, Drugeon's group moved to the new battle zone – probably to avoid Garsalloui's fate and escape US drone strikes that have killed several senior militants in Pakistan's ungoverned tribal areas.
But the move did not save them from America's avenging air missions. On Sept. 23, Drugeon is believed to have escaped the US strikes in Syria targeting Muhsin al-Fahdli, who US officials believe was a confidant of Osama bin Laden. Fahdli's death was announced on jihadist sites and Twitter accounts although US officials maintain that information remains unconfirmed.
Waiting for the knock on the door
More than a month later, US officials have been repeating the "remains unconfirmed" line on Drugeon, following last week's airstrikes in Idlib.
It's a state of not-knowing that no parent should have to endure.
Since he left home in 2010, Drugeon's father has not heard from his younger son. Patrice's last proof of life was in June 2010, when his parents received letters promising they would all "meet in paradise".
By then, Drugeon had already convinced his mother to convert to Islam. Speaking to French TV station
iTele
on Friday, his mother – who was veiled and not named – said she was shocked by the news. "I don't know what to say, I did not bring up my son like this," she said. "We had a good relationship, we were very close. How could he join a group like al Qaeda? I don't believe it."
From his home near Vannes, Patrice Drugeon isn't deceiving himself, but that doesn't make it any easier.
"He was baptized, he had a European education…I would never have believed he could be in the elite of something like that," said Patrice in an interview with France 2. "I find it hard to understand all of it. It's true, I find it very hard."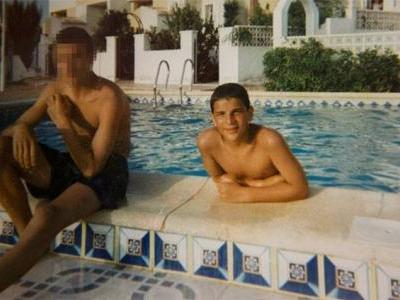 More than a month before the latest US strikes targeting his son, Patrice had already braced for the worst. "I have prepared myself," he told L'Express. "Every evening, I expect to see two police officers knocking on my door to deliver terrible news."
The terrible thing is, it might not be French police officers delivering the news. He might just have to learn of his son's death from an anonymous posting by an anonymous person hiding behind an impossible nom de guerre. Across the world, there are thousands of parents also bracing themselves for this horrid probability. And that, is a truly terrible prospect.
Comments or opinions expressed on this blog are those of the individual contributors only, and do not necessarily represent the views of FRANCE 24. The content on this blog is provided on an "as-is" basis. FRANCE 24 is not liable for any damages whatsoever arising out of the content or use of this blog.