Sun, 10/20/2013 - 10:33
Let's admit it, we overlooked and underestimated al Shabaab
Nearly a month after the Westgate attack in Kenya, there was a flurry of alarming leads and developments this week.

On Thursday, CNN broadcast excerpts of CCTV footage from the Nairobi mall that showed four armed men gunning down shoppers, pumping bullets into bodies and chatting on their cell phones – probably with their handlers – with chilling, unhurried precision.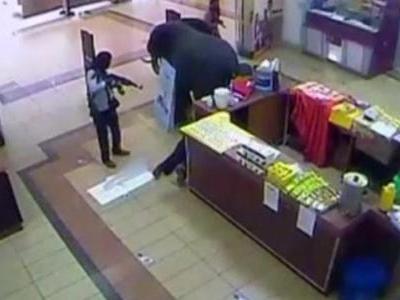 The next day, the BBC identified one of the four Westgate attackers as a 23-year-old Norwegian national of Somali origin. According to Norwegian news reports, Hassan Abdi Dhuhulow was around nine when he arrived in Norway with his family in the 1990s. In 2009, Dhuhulow took the first of many long trips back to Somalia.

Norwegian security officials say they are still trying to determine if Dhuhulow was the heavyset man in a dark shirt whom investigators have dubbed "Black Shirt" in the surveillance video.

Just as Norwegians were digesting the news, a number of prominent British Muslims received a warning from Scotland Yard that al Shabaab had released a new video threatening outspoken opponents of extremism within the community.

Let's get some things straight. Let's learn some lessons – in memory of the more than 67 people slain at Westgate and the countless other nameless al Shabaab victims who never made the international headlines.

We underestimated al Shabaab.

We underestimated and overlooked the al Qaeda-linked Somali militant group and now it's at our doorsteps – our citizens were the victims, perpetrators and our immigrant community leaders are being threatened.

We've ignored Somalia because that's what we've been doing since "Black Hawk Down" circa 1993. The country is chaotic, it tops the list of failed states, the society is divided into clans we don't know and don't care to know, the warlords are numerous and unnamed and their human rights abuses have been so extensive, we don't have the column space or broadcast time to open that can of worms.

When foreign correspondents gather for a drink and a moan, a common grouse is how our particular region – or beat – is being overlooked by the editor-suits who are more interested in audience figures than the news.

I'm not going into whether this is true or not – that's another story.

But these days, if I hear any of my friends covering the Arab world or Afghanistan-Pakistan bitch and moan, I'm merciless. "Pfffft," I dismiss with newly-acquired French disdain. "Arab Street, Af-Pak…they're cute lost animals and murdered blondes compared to the Horn of Africa. Try pitching a Kenya-Somalia-Shabaab story."

Dividing the world into 'the West' and 'the rest'

Over the past five or six years, we've known that al Shabaab has ties to the jihadist pantheon: from al Qaeda granddaddies who masterminded the 1998 US embassy bombings in Nairobi and Dar es Salaam, to Afghan war veterans, to founders of AQAP (Al Qaeda in the Arabian Peninsula).

Experts have been warning about the "jihadi tourism trail" to Somalia. But to get this story published, the trail had to lead to White Widows like Samantha Lewthwaite or white boys like Abu Mansoor al Amriki, as the Alabama-born, half-white (I should clarify) Omar Hammami was known.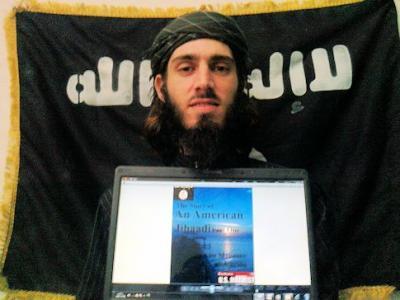 Westgate has proved that when it comes to terror attacks, our division of the world into the so-called "West" and "the rest" is a load of bullshit. There's no damn difference if a militant group based in a lawless jihadist paradise is attacking neighboring countries like Kenya, Uganda and India or "the far enemy" in Europe and the US.

If the 9/11 attack showed us that Saudi, Egyptian and Lebanese citizens can attack on US soil, Westgate opens the specter of European citizens targeting civilians of all nationalities anywhere in our increasingly globalized world.

The vulnerable '1.5 generation'

When I first heard the news that a Norwegian citizen may have been one of the Westgate attackers, my heart sank.

I've covered the Somali community in Kenya, from the Somali-dominated neighborhood of Eastleigh in Nairobi, to Dadaab, the world's largest refugee camp near the Kenya-Somalia border, where generations have grown up and languished – a city of educated residents unable to go out and work.

The Somalis I've interviewed over the past few years detest al Shabaab. And they say so in no uncertain times, often at great personal risk, from youngsters rapping anti-Shabaab songs in Eastleigh, to film students editing documentaries in Dadaab.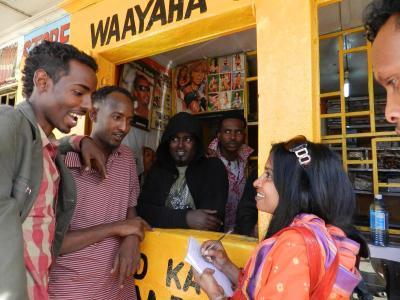 If there's one diaspora that can do without a public relations disaster, surely it's the Somali immigrant communities from Kenya to Norway to Minnesota.

To Norway's credit, the mainstream press, security officials, experts, as well as local Somali community leaders have been hammering home the message that a tiny minority of brainwashed Somali youth get lured by Shabaab's slick propaganda. Most of Norway's 23,000-strong Somali community has no sympathy for al Shabaab.

As Stig Jarle Hansen, a leading al Shabaab expert who also happens to be Norwegian, noted in an interview with the BBC, "Stereotyping does not help. It has hurt Kenyan investigations before and it will certainly not help European investigations and also integration if we go down that line."

In his book, "Al Shabaab in Somalia," Hansen refers to what US sociologists call the "1.5 generation" – or immigrants who arrived at a destination country as children with their first-generation immigrant parents. In other words, 1.5ers are neither first-generation immigrants, who migrated as adults; nor are they second-generation, children born of immigrant parents.

Hansen notes that most of al Shabaab's recruits from the Somali diaspora were 1.5ers who "had a background in refugee camps" and in their new homes in Europe and the US were "exposed to a highly organized recruitment network".

This makes sense. Somalis who left their homeland as adults have a clear grasp of Shabaab's excesses and the essentially foreign nature of their global jihadi ideology, which is very different from the traditionally syncretic form of Islam practiced in Somalia.

On the other hand, new arrivals from southern Somalia, who witnessed al Shabaab's merciless response to aid efforts during the 2011 famine are more unlikely to be swayed by Shabaab's propaganda.

Hansen notes that radicalization is "quite a fast" process so the trick is to reach these youths before it's too late.

Prominent British Muslims get a warning

It should come as no surprise then that Shabaab is targeting Muslim community leaders in Britain.

In a Facebook posting this week, Ajmal Masroor, a Bangladeshi-born British imam and community activist, described how two Scotland Yard officers arrived at his doorstep to warn him about the threat and provide him an emergency police number if he felt in immediate danger.

"As soon as they left my house I started digging further and found an Al-Shabab video has been uploaded on the Internet and in it they name me as a Muslim who is an enemy of Islam and should be eliminated. They name a few others in their video message and encourage people to resort to using knives to behead people like me," wrote Masroor.

That was the sort of message Michael Adebolajo heard when he traveled to Kenya, where he was arrested and deported back to Britain in 2010. Kenyan authorities believe the British national, who was born into a Nigerian Christian family in the UK, was planning to train with al Shabaab.

Adebolajo never reached Somalia, but Shabaab's message got through. On May 22, Adebolajo and his friend, Michael Adebowale, brutally murdered a British Army soldier in the Woolwich neighborhood of London.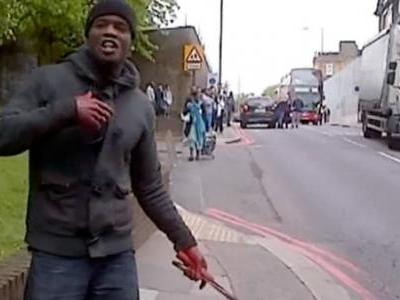 The threat, as I said, is right here and it's time we had a proper discussion and exposure to the issue before it's too late.
Comments or opinions expressed on this blog are those of the individual contributors only, and do not necessarily represent the views of FRANCE 24. The content on this blog is provided on an "as-is" basis. FRANCE 24 is not liable for any damages whatsoever arising out of the content or use of this blog.