Mon, 12/01/2014 - 23:02
Why Turkey's 'Kasimpasa man' can't get tough with Putin
Turkish President Recep Tayyip Erdogan is not known to mince his words. The "Kasimpasa man," as he likes to describe himself after the hard-bitten Istanbul neighborhood of his childhood, is blunt and quick to anger – whether it means
storming out
of international summits or blasting US "
impertinence
" on the Syrian crisis.
But on Monday, as the Turkish strongman welcomed his Russian counterpart, Vladimir Putin, at the Ak Saray (White Palace) – the
controversial new presidential palace
in Ankara – there was no sign of the familiar irascible Erdogan on display.
Nor did Putin, a former Russian intelligence honcho, have any of the
bored, tough guy
insolence on display during Putin's recent meetings with US President Barack Obama.
As Erdogan personally welcomed Putin at the gates of the lush Ak Saray, the two leaders smiled benignly for the cameras before proceeding to hold talks – on everything besides the deep foreign policy rifts between Ankara and Moscow.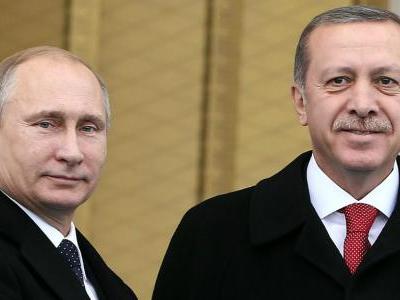 More than three years after the Syrian uprising erupted, Putin remains a firm ally of Syrian President Bashar al-Assad, maintaining that any solution to the Syrian crisis must involve the strongman from Damascus. Erdogan, on the other hand, makes no secret of his visceral hatred of Assad and his unyielding position that the Syrian leader must be ousted without delay.
On Ukraine, the two leaders could not be further apart. Turkey opposed Russia's annexation of Crimea earlier this year and is deeply concerned about the rights of the peninsula's Turkic Tatar majority. In an interview with the Turkish newspaper,
Daily Sabah
on Monday, a Crimean Tartar leader warned that "the current situation in Crimea is even worse than [during] the Soviet regime". Exiled Crimean Tartar leader Mustafa Qirimoglu noted that, "We have great expectations regarding Turkey" to address the plight of his people.
NATO too has expectations of the alliance's only Muslim-majority member state. Speaking to reporters in Brussels on the day Erdogan met Putin, NATO Secretary-General
Jens Stoltenberg
called on Turkey to join the US and EU sanctions campaign against Russia over the Ukrainian crisis.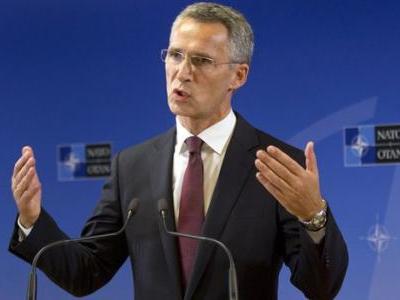 Turkey is an EU accession country, but not a full member, making it outside the purview of EU sanctions against Russia.
Goodbye South Stream pipeline
But economic punishment against Russia was not on the table as the two leaders met at the Ak Saray on Monday with a "business first – and last" agenda dominating the talks.
Turkey and Russia are major trading partners and the two countries have reaffirmed their commitment to increasing bilateral trade from $33 billion to $100 billion.
Turkish construction, retail and manufacturing businesses are making inroads in Russia, while nearly four million Russians vacation in Turkey annually.
Russia is also Turkey's biggest gas supplier, with the state-run Gazprom promising to increase deliveries this year to Turkey to 30 billion cubic metres of gas, up from 26.7 billion last year.
In a surprise announcement during a joint press conference in Ankara Monday evening, Putin said Russia was
shelving the multi-billion dollar South Stream gas pipeline
project because of EU opposition.
The planned South Stream pipeline was meant to deliver natural gas through the Black Sea under Turkish waters to Bulgaria and on to Europe, bypassing Ukraine.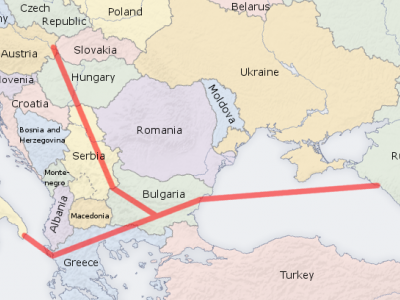 "If Europe does not want to carry out [South Stream], then it will not be carried out," a tough-talking Putin told reporters on Monday.
However, Russia is ready to build another pipeline transportation system to meet Turkey's economic needs and create an additional gas hub on Turkey's border with Greece, Putin added.
In the headline-grabbing news of Monday's joint press conference, Putin warned that Russia could now lower gas volumes delivered to Europe.
"We will orientate our energy resources to other regions of the world," he said, referring to Asia. "And Europe will not receive those volumes (that it had) from Russia."
The Russian leader also conceded to Turkey's call for a gas price reduction, with Putin announcing that Moscow will reduce gas prices for Turkish consumers by 6% from January 2015.
'Turkey depends on Russia'
Monday's joint press conference between two leaders who share the same political trajectories, moving seamlessly from prime ministerial to presidential posts, was an interesting display of macho styles – with Putin beating the "Kasimpasa man".
Despite Russia's deep economic malaise exacerbated by sanctions, decreases in oil prices and the falling value of the rouble, when it comes to Russian-Turkish ties, Moscow is the boss.
"Turkey depends on Russia more than Russia is dependent on Turkey," explained FRANCE 24's international affairs editor Cyril Vanier. "Turkey imports the majority of its energy from Russian sources. So, when Recep Tayyip Erdogan hosted Vladimir Putin in his new, much talked-about presidential palace, he knows that if he wants to keep the lights on in that palace, he can't afford to make an enemy out of Vladimir Putin."
On the Syrian crisis, while Erdogan rails against US action – and inaction – in the region, Russia has effectively contained the Turkish president's dream of dominating the Sunni Muslim world by steadfastly backing Syria's Alawite president.
In Ukraine, while Putin has used the rhetoric of protecting the rights of Russian-speakers to justify his East European expansionism, Erdogan has been unable to protect his Turkic ethnic and linguistic brethren in Crimea, leaving them to stew under Moscow's control.
Centuries of fearing Russia
As if to hammer home the shallowness of Erdogan's tough talk on Syria, on the very day that Erdogan was greeting his Russian guest, the
Wall Street Journal
reported that US and Turkish officials are discussing the creation of a protected zone along a portion of Turkey's border with Syria.
The protected zone is a far cry from the extensive no-fly zone that Turkey has demanded across one-third of northern Syria. Still, the discussions were a sign that US and Turkish officials have "narrowed their differences over a joint military mission in Syria," said the WSJ report, noting that the advances came days after US Vice President Joe Biden's visit to Turkey last week.
Moscow staunchly opposes a no-fly zone over Syria. Nor, for that matter, are Turkey's NATO allies enthusiastic about Turkey's call for an air exclusionary zone that would stretch from the Syria-Turkey border to northern Latakia on the Mediterranean coast. Experts warn that such a strategy risks dragging Western powers further into Syria's internecine civil war.
Despite their mutual interest in putting business above politics during Putin's state visit to Turkey, the two leader's differing opinions on the so-called Arab Spring saw a few spiky moments during the Monday night press conference.
Shortly after Putin referred to Assad as "the people's president" – referring to Syrian president's impossible 89% victory in a
June presidential poll
– Erdogan shot back with a reference to Egypt's "coup-makers" winning elections, a stab at Egypt's Abdel Fatah al-Sisi winning 96% of the vote in the
June Egyptian presidential election
.
But that was the sum total of the sparks Turkish audiences got from their famously irascible president.
The fact is, while Erdogan may be the tough-talking "Kasimpasa man" with his regional and even NATO allies, when it comes to the vast, energy-rich, militarily powerful country across the Black Sea, Turkey's strongman turns somewhat weak in the knees.
In an article in the US monthly,
The Atlantic
, in May, Soner Cagaptay, a senior fellow at the Washington Institute for Near East Policy, noted that "Turkey fears no other country more than it fears Russia".
Tracing the historically unequal relationship between the two countries to 1568, when the Ottomans and Russians first clashed, Cagaptay noted that in four centuries, the two empires fought 17 wars. "In each encounter, Russia was the instigator and the victor. In these defeats, the Ottomans lost vast, and often solidly Turkish and Muslim - territories spanning from the Crimea to Circassia - to the Russians."
In its latest cowering to Russia, Turkey has made major economic gains on the energy front as an increasingly isolated Moscow seeks markets outside the EU. But in doing so, Erdogan has increased the rumblings in Washington and other European capitals that Turkey is a duplicitous ally, calling on the West to set its sights against Assad while ignoring the West's calls to economically marginalize Russia.
Tags for all blogs :
Comments or opinions expressed on this blog are those of the individual contributors only, and do not necessarily represent the views of FRANCE 24. The content on this blog is provided on an "as-is" basis. FRANCE 24 is not liable for any damages whatsoever arising out of the content or use of this blog.