Mon, 06/02/2014 - 23:22
'Blowback' from Syria strikes Belgium, rattles France
When French police this weekend arrested a suspect in the deadly May 24
Brussels Jewish Museum attack
, a grim milestone in the annals of European jihadist threats was crossed.
The "blowback" from Syria that governments and counter-terror experts were warning about over the past few months is no longer a hypothetical threat. The chickens are literally coming home to roost from the Syrian conflict and no matter how prepared we were, it still seems too soon.
On Sunday, police in the southern French city of Marseilles
arrested
a 29-year-old French national believed to be the main suspect in the Brussels Jewish Museum attack, which killed four people.
At the time of his arrest, Mehdi Nemmouche was carrying a gun wrapped in a sheet scrawled with the name, ISIS (Islamic State in Iraq and Syria), according to Paris public prosecutor François Molins.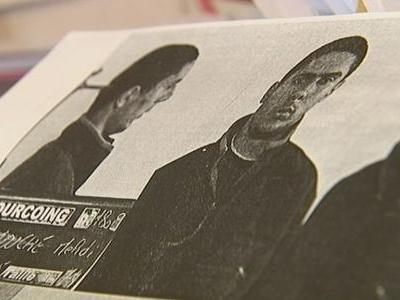 The
ISIS
is a militant group that started as al Qaeda's affiliate in Iraq before breaking ranks with the parent brand after entering the jihadist fray in neighboring Syria.
Nemmouche had spent more than a year in Syria, "where he seems to have joined the ranks of combatant groups, jihadist terrorist groups," said Molins.
The 29-year-old Frenchman's arrest came days after US officials confirmed that a US national conducted a suicide bombing in the northern Syrian province of Idlib last month.
The US suicide bomber – known by the nom de guerre Abu Huraira al-Amriki – is believed to be the first American involved in such an attack, which represented a "potential game changer" said Seth Jones, a terrorism expert at the RAND Corporation, in an interview with
The New York Times
.
"It indicates that Americans are honing their ability to conduct terrorist attack," said Jones, which, the report noted, "could eventually be used inside the United States".
Across the Atlantic, that gruesome milestone has been reached.
Barely four months ago, while discussing an
exclusive
FRANCE 24 story on a French jihadist in Syria, I
noted that blowback
or "the fear of radicalized youths returning home" and engaging in militancy has "obsessed intelligence agencies," before adding, "As of now, it's too early to see."
The turnaround this time was much quicker than I'd imagined – and it's not good news for Western intelligence agencies.
Slipping through the intelligence cracks – again
Here in France, Nemmouche's arrest has sparked tough questions about the intelligence failures that enabled a suspicious individual – who should have triggered alerts – slip through the security cracks.
In many ways, as FRANCE 24's
Charlotte Boitiaux
has noted, Nemmouche's story of neglect, marginalization, descent to petty crime and subsequent radicalization mirrors that of the Toulouse gunman, Mohamed Merah.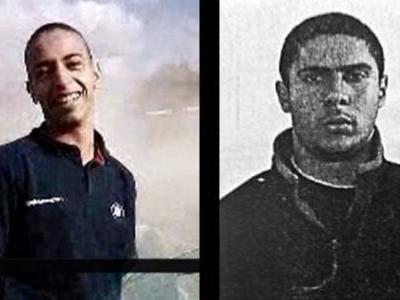 Both men conducted anti-Semitic attacks, for instance, with Merah killing four people at a Toulouse Jewish school in 2012 while Nemmouche gunned down an Israeli couple and two staffers at the Jewish Museum in the heart of the Belgian capital.
What's more, both men were known to the police and domestic intelligence agencies, but were not stopped before it was too late.
Convicted seven times between 2004 and 2009 for petty crimes – including attempted robbery and driving without a license – Nemmouche was on French police records.
During his last stay in jail, he was "noticed for extremist [Islamist] proselytizing," revealed Paris public prosecutor Molins. "On December 31, 2012, three weeks after he was freed, Nemmouche travelled to Syria," where he spent more than a year, according to Molins.
On his way back home from Syria in early 2014, Nemmouche transited through Malaysia, Singapore and Thailand before landing in Frankfurt, where German officials alerted their French counterparts of his entry, according to the French daily,
Le Monde
.
But Nemmouche was not followed by the police and "on leaving the airport, he was able to go wherever he wanted and he had freedom of movement," a French judicial source told the newspaper.
The 'war machine' creaks and groans
The fact that Nemmouche slipped through the security network is particularly troubling since it followed France's massive intelligence shakeup to contain homegrown jihadists in the wake of the 2012 Toulouse attacks.
Last month, an all-new domestic intelligence agency, the DGSI (Direction Générale de la Sécurité Intérieure) replaced the old DCRI (Direction Centrale du Renseignement Intérieur).
The alphabet soup of acronyms, old and new, can be confusing, but in essence, the idea was to beef-up, enlarge and provide more funds to the domestic intelligence service. Or as a French official told the weekly news magazine,
Le Nouvel Observateur
, turn it into a "war machine" in the fight against homegrown jihadists.
The revamped domestic intelligence agency represented the "armed wing" – as the Nouvel Observateur put it – of a
comprehensive anti-jihadist plan
aimed at French citizens or residents believed to be at risk of involvement in violent extremism.
The radical new anti-radicalization strategy included a
hotline
for families and friends to notify the authorities if they feared their loved ones were in danger of radicalization or considering leaving the country for jihad.
Just 10 days after going live, the hotline had already received 24 "
relevant
" reports, according to the French Interior Ministry. Speaking to reporters last month, French Interior Minister Bernard Cazeneuve took a hardline position on the issue. "I'm often asked what happens to people who leave to wage jihad in Syria when they return to France,'' said Cazeneuve. "It's simple: They're connected with a terrorist enterprise, [so they are] arrested and handed over to justice.''
But Nemmouche's arrest came too late for Alexandre Strens, an employee of at the Brussels Jewish Museum, Dominique Chabrier, a French museum volunteer, and Emanuel and Miriam Riva, an Israeli couple on a visit to Belgium.
"I think the [security] steps taken last month are just the start. Now they need to ramp up the measures," said Olivier Guitta, director of research at the London-based Henry Jackson Society, on the
FRANCE 24 Debate
show Monday night.
The 'lone wolf' prowls the web
To be fair to French intelligence officials, this is not something that can be magically stopped with a wave of a bureaucratic wand.
The latest crops of soldiers for Islam are not exactly out of the Finsbury Park mode, where the local one-eyed, hook-armed imam has been publicly railing fire and jihadist brimstone on the infidels.
The new generation "lone wolf" jihadist tends to be self-radicalized on the Internet. In his interview with FRANCE 24 from Syria earlier this year, a young Frenchman of Moroccan origin noted that he did not frequent mosques nor participate in any mosque-affiliated study groups. "They just teach you to perform your ablutions," he dismissed. The young jihadist found all his answers on the web, he said.
Beyond the rhetoric of bilateral security cooperation, implementation and intelligence-sharing is often tricky.
In Turkey, the main crossing point for jihadists into Syria, security officials are more focused on the Kurdish issue than foreign fighters, a senior French official told Le Monde. Since Paris refuses to extradite imprisoned Kurds, Turkish officials "do not see why they should yield to French complaints about their lack of enthusiasm," he added.
"The real problem is finding who are the people coming back from Syria and tracking them down," said Guitta. "Remember, for one person coming back, the security services need about 20 to 30 people to track them down on a 24-hour basis, so that's very difficult."
The French interior ministry estimated in April that nearly 700 French citizens or residents have made their way into Syria since the conflict began. That makes the process of tracking and monitoring returning jihadists an enormous challenge.
In the end, Guitta notes, there is no substitute for human intelligence. "You could have the best security services, the best technology. But if you don't have the human intelligence, you won't be able to stop them," he said. "Unfortunately, there are going to be more such attacks in European capitals. The returning jihadists [from Syria] are going to be the biggest issue this year because the first generation is coming back home."
Comments or opinions expressed on this blog are those of the individual contributors only, and do not necessarily represent the views of FRANCE 24. The content on this blog is provided on an "as-is" basis. FRANCE 24 is not liable for any damages whatsoever arising out of the content or use of this blog.