Fri, 05/08/2015 - 23:23
If the Taliban is hooking up with IS, who's talking peace in Qatar?
There's a strange disconnect in the news from and about Afghanistan these days.
On the one hand, the Taliban has launched its annual spring offensive -- fancily named
Azm
(determination/resolve) -- in the northern province of Kunduz with such resolve, it's alarming.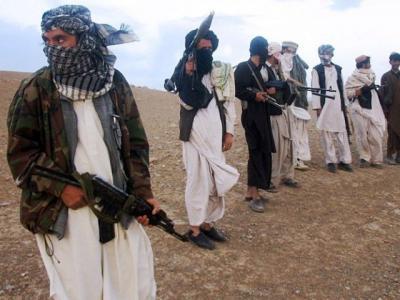 Since "operation Azm" kicked off, militants have been locked in a tough fight with Afghan security forces in the strategic province, with insurgent groups coming close to breaching the outer defenses of the provincial capital. Outside the city, fighting in the countryside has forced at least 10,000 to
flee their homes
and seek refuge in a city ill-prepared to handle the influx.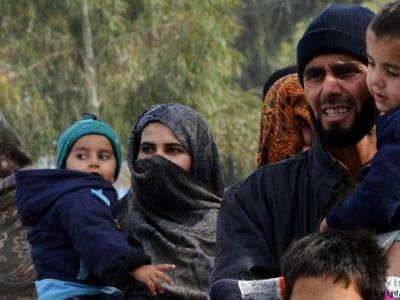 This is the worst fighting for a provincial capital since the 2001 invasion and certainly the most worrying since the US officially ended its combat mission in Afghanistan at the end of 2014. NGOs are warning of a looming humanitarian crisis in Afghanistan's breadbasket – or rice basket to be more specific.
Seasoned experts
are examining the battlefront claims of the Taliban and the Afghan security forces, parsing the reality from the rhetoric.
They're doing this because the stakes are high. The last time a superpower left Afghanistan with an administration and professional military in Kabul more than 25 years ago, it all went down the toilet because the international support stopped -- the Soviet Union was collapsing and Moscow had other things to worry about. And so, Afghanistan spiraled through civil war followed by a Taliban takeover funded by drugs and their fancy Arab tenant, Osama bin Laden.
The rest is history. And if we don't monitor what's happening in Kunduz right now, that history could well repeat itself.
Meanwhile, thousands of miles away from the rolling hills and lush green valleys of landlocked Kunduz, in the coastal city of Al Khor in northern Qatar this week, Taliban officials were talking peace at a beachside resort with representatives from the Afghan government, civil society groups and the UN mission in Afghanistan (UNAMA).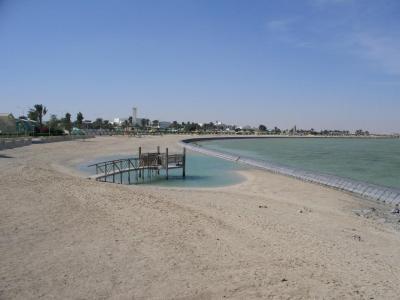 I'm not even sure I can use the word "representatives" because the linguistic caveats to describe the Al Khor closed-door meetings are a verbal hurdle course of "preliminary talks" of a "non-official character" with everyone "representing only himself/herself and not any institution or group".
And so these non-official officials got together in a plush Gulf seaside resort for non-official peace talks, while on the ground in dusty Afghanistan, fighting raged, residents fled, families panicked, and observers worked the phones to figure which piece of real estate had fallen or was saved.
That's war and peace for you, baby.
When women say a little prayer with the Taliban
These peace negotiations have been proceeding on a non-start-stop basis for a few years now.
But this time, I've seen more details of the non-outcome outcome than ever before.
Organized by the Pugwash Council, a Nobel laureate specializing in conflict resolution, the closed door meetings resulted in some broad agreements such as the "wholehearted support by all participants" on ending the conflict and bringing peace, according to a
statement
released by Pugwash Council.
Other agreements include, "the value of education for both men and women" – which should soothe Afghan women's rights activists concerned about a return to the misogynistic late-1990s Taliban era.
The Al Khor delegates also included three women, according to the
Wall Street Journal
's Margherita Stancati, reporting from Qatar.
One of the female participants, civil society activist Malalai Shinwari, said she thought the Taliban members "would not talk to me, or sit next to me, or even say hi to me." But they apparently did and Shinwari's "impression of them changed." The article notes that, "the women representatives, along with the other delegates, ended up praying side by side with the Taliban."
See how soft and cuddly the Taliban have turned? At this rate, the Taliban might even appoint a female to head the Ministry of Hajj and Religious Affairs.
On the issue of foreign troops, the statement notes that, "Everybody agreed that foreign forces have to leave Afghanistan soon." Yeah, all very well -– the foreign troops I speak to in Afghanistan don't want to be there either. Except that as we speak -- and the fighting continues in Kunduz -- officials there have been
complaining
about NATO troops in largely training roles refusing to assist the Afghan military operation with air strikes.
We've seen what happens when national armies melt away when jihadist fighters arrive in places like Iraq. And we're all hoping that Afghanistan's 350,000-strong Afghan National Security Forces (ANSF) can man-up to the challenge. But I notice no one's putting their life savings on this one.
We're also hearing reports, like this one from the BBC's David Loyn, of
citizen militias
in Kunduz fighting the insurgents. We all know what happens when local militias refuse to give up their arms. I've been banging on about this for a while now -- as have other journalists and NGOs and the UN. But when it comes to pro-government militias, whether it's Afghanistan or Iraq or Libya, you can shout and scream as much as you like, but weak central administrations quivering over insurgent/jihadist takeovers, can't seem to let go of that security IV drip.
In Afghanistan's case, it doesn't help that more than seven months after he assumed office, President Ashraf Ghani hasn't managed to appoint an all-important defense minister amid wrangling between the Afghan leader and his chief executive Abdullah Abdullah. And so, as the political partner-rivals
bicker
, the Taliban has been going about their offensive with resolve.
Taliban, Daesh brothers-in-arms
By far the most interesting of the outcomes listed in the Pugwash Council statement is the one on ISIS or IS or Daesh. "The model of the so-called Islamic State (Daesh) is alien to the tradition and the desires of the Afghan people. This point was agreed upon by everybody," notes point 10 of the 15-point statement.
This comes as Kunduz officials –- including Kunduz Governor Mohammed Omar Safi -– have maintained that Daesh militants have been fighting with the Taliban against Afghan security forces. Speaking to the
BBC
, Safi noted that Daesh fighters are "supporting the Taliban, training the Taliban, trying to build the capacity of the Taliban for a bigger fight."
If this Taliban-Daesh brothers-in-arms development in northern Afghanistan is true, that would be very interesting indeed –- particularly since my sources in the Pashtun heartlands insist Taliban and Daesh militants have been clashing in southern and southeastern Afghanistan.
The ISIS/Daesh threat in Afghanistan is the topic
du jour
across the country, with opinion divided between Afghan officials insisting it's a threat (Ghani has called it "the network effect") and others insisting the Daesh black flags replacing the Taliban white in the hinterland have nothing to do with Daesh leader Abu Bakr al-Baghdadi's Syria and Iraq-centric holy warriors.
On a recent trip to Afghanistan, I found experts and diplomats in Kabul playing down the threat while Afghans from the provinces –- especially the Hazaras from Ghazni province –- staring at me like I was an idiot every time I tried to clarify their Daesh reports. They had no doubts Daesh was in their midst, as I noted in
Foreign Policy
.
The April 18 suicide attack in Jalalabad, which killed at least 35 people, was claimed by Wilayat Khorasan, a group that says it represents Daesh in the Afghanistan-Pakistan area, appeared to lend some credibility to the reports.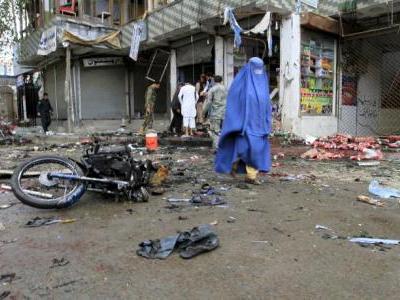 But honestly, we're splitting hairs over this one. Disgruntled Taliban members, weary of their reclusive one-eyed leader's reclusiveness, frustrated with their drug-financed pay, or simply enraptured by the go-getting Baghdadi, are rebranding themselves as Daesh fighters. There's no real need for official
bayats
(oaths of allegiance) or office premises or black flag merchandizing. The Syria-Iraq group has changed the dynamic of the global jihad, we're being deliberately obtuse if we deny this. A French kid stewing in his marginalized rage in a neglected Parisian
banlieue
does not have to travel to the Syria-Iraq battlefront to proclaim his IS allegiance and wreck havoc. Certainly
Amedy Coulibaly
, one of the Jan. 7 -9 Paris attackers, didn't get anywhere near the fighting in the self-proclaimed caliphate.
That's Western Europe. In the badlands of southern and southeastern Afghanistan and the neighboring Pakistani tribal belt, it's a freelance militant haven. Groups can splinter or form alliances, fighters can pledge allegiance to the best funded paymaster, and the jihad can take whatever avatar is
à la mode
these days. As long as this security threat is not dealt with at its roots and insecure areas are not secured, those Taliban non-representatives at Gulf beach resorts can talk as much as they like in air conditioned meeting rooms. Nobody even knows if the rank and file listen to the old guys anymore.
The disconnect, I fear, is not likely to change anything on the ground.
Comments or opinions expressed on this blog are those of the individual contributors only, and do not necessarily represent the views of FRANCE 24. The content on this blog is provided on an "as-is" basis. FRANCE 24 is not liable for any damages whatsoever arising out of the content or use of this blog.