Thu, 09/05/2013 - 18:07
Goodbye 'freedom fries': France's mojo rises over Syria
What a difference a decade makes.

In 2003, the French, as you may recall, were "cheese-eating surrender monkeys" not worth a plate of freedom fries.

Ten years later, France is the USA's most eager European ally in Washington's bid for military strikes against Syrian President Bashar al-Assad's regime.

Goodbye "special relationship" with Britain, hello America's "oldest ally".

When it comes to military action, we all have our stereotypes. As the world debates punitive strikes against Assad, a satirical piece – wrongly attributed to British comedian John Cleese – has gone viral on social media sites. Assessing the latest Syria threat levels, the spoof notes that French alerts have risen from "Run" to "Hide". The only two higher versions in France are apparently "Collaborate" and "Surrender".

Attention comedians, wags and sundry French-bashers, the old caricatures need a quick update.

The French are flexing their military muscles and the diplomatic dance on the Syrian intervention front has been heating up in Paris this week.

On Monday night, in an unprecedented move, France released an intelligence dossier on Syria's chemical program. The report provided more detail and evidence of Assad's chemical weapons and delivery systems than we've seen so far – but more on that later.

The next day, a leading French daily published an exclusive interview with the media unfriendly Syrian president, proof – if proof were needed – that French public opinion has become the focus of attention in political capitals from Damascus to Washington.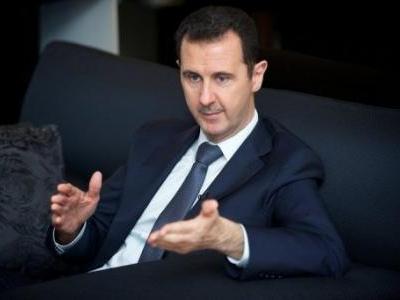 The Assad interview came a day before French parliament debated a Syrian intervention Wednesday.

Yes, French lawmakers were on the job, not on vacation, and they proceeded to hold a vigorous parliamentary debate, which ended with the conservative opposition UMP party declaring it would not support a Syria intervention without UN backing.

But don't let that fool you.

Within former President Nicolas Sarkozy's UMP, there are plenty of dissenting voices. The morning after the parliamentary session, for instance, former Foreign Minister Alain Juppé took to the airwaves declaring his support for military strikes. Juppé berated his fellow party members for "hiding" behind a UN Security Council "green light" which would make them "accomplices of inaction" since Russia will never approve a Syrian intervention.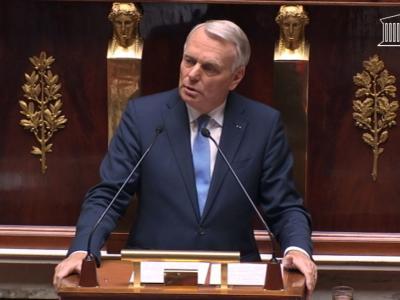 What's more, as everyone knows, President François Hollande – like his US counterpart – does not need parliamentary approval for an international military operation.

So what happened between 2003 and 2013? How did France turn from a white flag-fluttering country to a red-blooded nation of hawks?

The answer, as is often the case, lies elsewhere: In Iraq, Libya and Mali.

The 'Iraq again' affliction

While last week's British parliamentary debate was haunted by the ghost of Iraq, France – unlike the US and UK – is not suffering from Iraq-itis. The French ate cheese while Baghdad burned, Tony Blair got roasted, George W. Bush hit new lows and they've emerged from that dark chapter of international history relatively unscathed.

Unlike their "Anglo" allies, the French rarely view the Middle East, or even the Arab world, as a generic entity. They have closely monitored their former Levantine protectorate through good times and bad – from Syria's meddling in neighboring Lebanon, to Hezbollah's rise (France played a key role in getting the Lebanese Shiite party on the EU list of terrorist organizations), to a short-lived engagement with Assad on the Union of the Mediterranean project.

France's new military assertiveness was on display during the 2011 Libyan mission, when Sarkozy became the first world leader to recognize the Libyan opposition and gave the green light for the first salvos against Muammar Gaddafi's military installations.
But it was the Malian intervention earlier this year that firmly tipped the French from fromage consumers to Rafale fighter jet-wielders.

Friends in the desert

When Islamists militants seized northern Mali following the March 2012 military coup in Bamako, the English language press could not get enough of Afghanistan analogies.

But Mali mercifully was no Afghanistan. In other words, the Malian mission – unlike the Afghan one – was a success. The Islamists were ousted and the bulk of French ground troops pulled out of the West African nation. Disregarding calls for a postponement, Paris pushed for the July 28 elections, which were successfully conducted, and earlier this week, a democratically elected Malian President Ibrahim Boubacar Keita was sworn into office.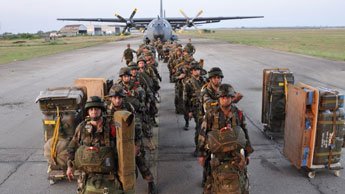 Mali also saw a smoothening of the often suspicious US-French relationship with Paris and Washington cooperating on the fight to drive out al Qaeda-backed militants. While the French put boots on the ground, the US pitched in with C-17 transport planes, air refueling tankers, and diplomatic weight at the UN – including the approval of a post-intervention UN peacekeeping force in Mali.

France has long been suspicious of US interference in its African backyard. But when push came to shove in the fight against Islamist militancy in the Sahel, the two countries pitched in their intelligence resources and even got cracking on an intelligence hub in neighboring Niger.

It's all in the intelligence dossier

If the intelligence fiasco in the lead-up to the Iraq War is haunting Britons, French confidence in its spy agencies is riding high – and for good reason.

The French external intelligence agency, the DGSE (Direction générale de la sécurité extérieure), is known to be among the world's best, but it's not known for public disclosures or leaks.

So, this week's declassification of a French intelligence report on Syria's chemical weapons program was a big deal in Paris.
The nine-page "synthesis of declassified national intelligence" provided a level of detail and analysis we have not yet seen in London or Washington. (Click here for the full report in French.)

Noting that Damascus has "one of the world's largest operational stocks" of chemical weapons, the report goes on to provide a breakdown of toxins in Syria's arsenal. This includes hundreds of tons of mustard gas, tens of tons of VX gas and several hundred tons of sarin.

While the mustard gas is stored in final form, the report reveals that sarin and VX is stored in binary form. In other words, the two chemical precursors are preserved separately and have to be mixed just before use in an operation that involves "a high degree of technical mastery" – which the Syrian opposition lacks.

The whodunit mystery is also addressed in a close examination of the Syrian military's chain of command.

According to the French intelligence report, Syria's chemical arms program is controlled by the rather innocuously named Center of Scientific Studies and Research (CERS).

Within the CERS, an elite unit called the "Branch 450" is responsible for filling chemical munitions and securing chemical stocks and sites.

Branch 450, the report notes, is "composed solely" of Alawite military personnel and the unit is "characterized by a high degree of loyalty to the regime".

In other words, the August 21 attack could only have been ordered, prepared and conducted by the government.

The French document also provides an explanation for the unlikely timing of the attack on the Syrian capital's western suburbs while UN weapons inspectors were only a few miles away. "Our information confirms that the regime feared a major opposition attack in Damascus during this period. Our assessment is that the regime sought to loosen the opposition's grip in these areas and secure strategic sites" - including the Mezzeh military airport, the report concludes.

Across the Channel, intelligence dossiers are examined for their "sexed up" content. But Hollande does not have to put up with that baggage. For now, the French seem to be marching to their national anthem - "Aux armes citoyens! Formez vos bataillons!"
Tags for all blogs :
Comments or opinions expressed on this blog are those of the individual contributors only, and do not necessarily represent the views of FRANCE 24. The content on this blog is provided on an "as-is" basis. FRANCE 24 is not liable for any damages whatsoever arising out of the content or use of this blog.