Fri, 07/19/2013 - 10:54
Malala's got mail from the Taliban, but what in the world does it mean?
This one came out of the blue.

Just days after Malala Yousafzai's extraordinary UN address, a publicity-hungry Taliban commander decided he too wanted his share of the international spotlight.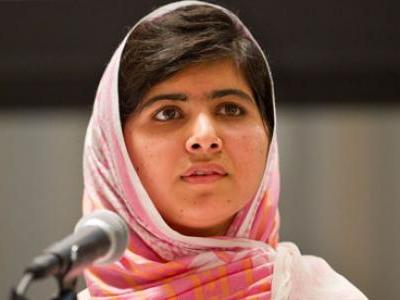 And so, Adnan Rasheed, a former Pakistani Air Force technician-turned Taliban honcho, dashed out a 1,800-word letter to the Pakistani teen.

But he didn't mail it to Malala, who's currently living in the UK where she was treated for injuries suffered in the October Taliban attack in the Swat Valley.

Instead, Rasheed dispatched his letter to local and international news organizations.

It's an extraordinary missive and journalists quickly nailed "the news angel" with headlines such as, "Taliban commander regrets attack on Pakistani teen" and "Senior Pakistani Taliban leader 'shocked' by Malala attack".

The tone of the letter by the rising Tehreek-e-Taliban (or Pakistani Taliban) star may be defensive. But it's not regretful.

As in all things, the devil lies in the details - and there are plenty of little monsters lurking between the lines in the four-page dispatch.

At its heart, the letter is a sort of lecture on how the new, "Taliban lite" views education - especially "Western education" as Rasheed terms it.

This is important not just in the Af-Pak context, but across the globalized jihadist macrocosm.

For instance, the Nigerian group, Jamaahl al-Sunnah li-Dawaa wa al-Jihad, is simply known as Boko Haram, which in the native Hausa means, "Western education is forbidden".

Rasheed's rambling treatise – with references to everything from Bertrand Russell, to Henry Kissinger ("a Jew"), to 19th century British and Indian Muslim scholars – is framed as "brotherly advice" to a young girl.

In other words, it's a sort of madcap Islamist version of William Hazlitt's "On the conduct of life, or advice to a school-boy".

The Taliban's men of letters

Over the past few years, the Afghan and Pakistani Taliban have turned out to be enthusiastic letter-writers.

First, we had the "night letters" (shab nameh) or handwritten notes posted on rural Afghan mosques and schools after dark with fairly uncomplicated messages such as, "We will kill you if you collaborate with the infidel occupiers".

But Rasheed's letter, as he states at the onset, is written in a "personal capacity" and "may not be the opinion or policy of Tehreek e Taliban Pakistan".

Rasheed himself is an interesting guy. Just over a year ago, the wiry, bearded Taliban commander escaped from a Pakistani prison, where he was serving time for a plot to assassinate former Pakistani president, Gen. Pervez Musharraf. Since the April 2012 prison break, Rasheed has hit the jihadist airwaves, appearing in terror training videos and granting interviews to supplicant cameramen.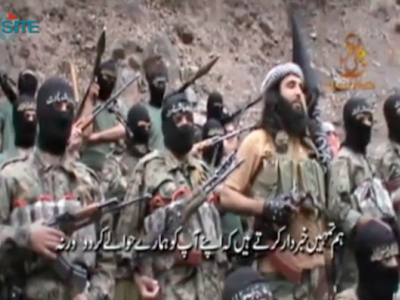 I'm not sure if his latest publicity stunt will earn him brownie points from his Taliban bosses or if he's likely to run into trouble with Tehreek-e-Taliban high command. This has been known to happen to other media-mad militants – especially in the Somali al-Shabaab ranks. We'll just have to wait and watch.

In any case, it's worth examining the ramblings of the Pakistani Taliban's latest erudite, English-speaking commander.

Swords, pens and tongues after 'the prison brake'

"In the name of Allah the most meracifull and beneficeint," begins the letter in English, setting the tone for a joyride of misspelled, ungrammatical discourse.

Rasheed goes on explain to Malala that when he first heard about her on the BBC Urdu service while in prison, he "wanted to write to you, to advise you to refrain from anti-Taliban activities".

But he couldn't find her address.

"Meanwhile," he continues, "the prison brake happened" – and apparently that put a brake on his good intentions.

That was until the Taliban commander heard the 16-year-old's astonishingly eloquent speech to the UN last week.

Malala's assertion that extremists are afraid of books and pens and her call to the world's youth to "pick up our books and pens" seems to have rankled Rasheed.

The Taliban, he explains, did not want to kill Malala because of the pen, he maintains, but because of "your sword".

As far as I know, the young girl from the Swat Valley has never wielded a sword, but the Taliban copy-editors didn't catch this discrepancy.

But that's a minor matter and so Rasheed plunges on, brandishing a dizzying arsenal of metaphors.

Apparently, it's not pens and books per se that will earn you a bullet in the brain. It's your ideas and your right to express them that can get you killed. As Rasheed puts it in his inimitable style, "…in the wars tongue is more destructive than any weapon."

Send in the philosophers: Lessons in shameless name-dropping

Into this muddled mix of pens and tongues and swords, Rasheed then sends in the philosophers.

Over the past few months, Tehreek-e-Taliban spokesmen have turned into shameless name-droppers, casually citing Western philosophers with a dexterity that would make a French "philosophe" at the dinner table blush.

In the lead-up to the May 11 Pakistani election, the Taliban attempted to justify their attacks on candidates and political parties by distinguishing between what they call "Islamic doctrine" and "secular doctrine".

In a statement released in April, Taliban spokesman Ehsanullah Ehsan explained that the two doctrines "are contrary to each other because Islamic laws and values come from Allah Almighty, while the secular doctrine comes from Rousseau, Kant and Bentham."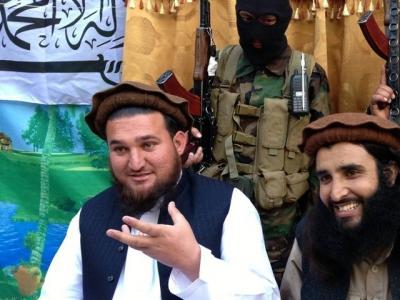 That was such a glorious line that when Pakistani voters defied the Taliban and cast their ballots in record numbers in the May 11 poll, I tweeted, "A bad day for the Taliban & a good day for democracy (& Rousseau, Kant & Bentham). "

I'm now wondering if Rasheed, and not Ehsan, was responsible for that Rousseau-Kant-Bentham piece of name-dropping because the guy really loves his philosophers.

At one stage, Rasheed cites Bertrand Russell to justify the Taliban's opposition to polio vaccination programs.

That, you have to admit, is hilarious. Nigerian Islamists have also opposed polio vaccination programs for the same conspiratorial reasons – they believe the UN is conducting a mass eugenics and sterilization program against Muslims. But I've never heard a Boko Haram spokesman employ Bertrand Russell to explain his position.

Missives in Macaulay's English

At one stage, the letter turns into a history of ideas of the 19th century.

Here, we find Rasheed at his most egregious.

"Do you know," he patronizingly asks Malala, "Sir Syed Ahmed Khan, the founder and symbol of English education in India was a freemasons." [sic]

Whatever Trevor.

Sir Syed Ahmad Khan was an Indian Muslim philosopher and social activist who founded a university in 1875 (now called the Aligarh Muslim University) aimed at introducing Western-style scientific education to free his community from what he viewed as its rigid orthodoxy.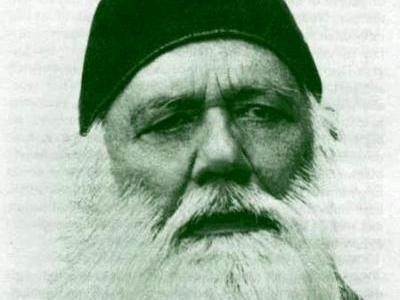 To think that in 1875, some of the subcontinent's leading Muslim were more progressive than these erudite, English-speaking Taliban clowns in 2013 is truly depressing.

Rasheed then goes on to cite T.B. Macaulay, a colonial-era British historian and conservative politician, whose ideas were as infectious as his initials.

Lifting text from the British Bureau of Education's minutes from February, 1835, Rasheed cites one of Macaulay's most infamous quotes.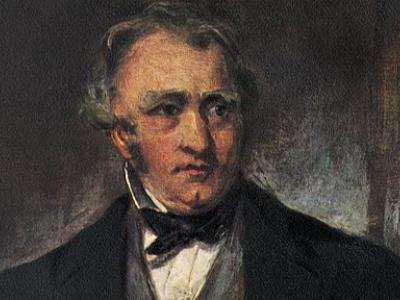 While making a case for colonial education in India, Macaulay noted – and Rasheed for once accurately quotes, "We must at present do our best to form a class… of persons Indian in blood and colour, but English in tastes, in opinions, in morals and in intellect".

Yeah, yeah, yeah, I'm familiar with that one. I grew up in India and most Indian school kids are aware of that quote, some hyper-smart ones can even repeat it verbatim.

But in our "Indian in blood and colour, but English in tastes" schools, Macaulay's views were examined as an illustration of how the colonized can turn the tables on their colonizers.

Our teachers didn't have to explain it to us because these "English in tastes" schools enable students to think for themselves and the morale of the Macaulay minutes is pretty straightforward: Once you've taught to your little brown and black subjects to read, analyze, assimilate and critique, they're likely to use those skills to formulate a campaign that will eventually push you to the exit gate.

That's the beauty of an education that teaches students to question rather than minutely examine one book and a collection of accompanying verses, none of which you can fundamentally question if you want to avoid being skinned for blasphemy.

In the Islamically-challenged schools of my childhood, Macaulay was such a perfect stereotype of British colonial hubris and idiocy that if our essays were poorly written, with misspellings and grammatical errors – all of which are on display in Rasheed's letter – we were berated for our "Macaulay's English".

In the coming months, as the Afghan Taliban office in Qatar, starts putting out the spin that the new Taliban lite is not opposed to female education, we can expect many more communiqués in Macaulay's English.

Just don't listen to journalists or pundits who describe these spokesmen as "erudite English-speakers".

I was poring over a printed copy of Rasheed's letter on Thursday, when an office colleague ambled over, armed with a red pen. He then playfully marked an "F" grade on the letter. Now that's a good use of a pen – which, in the end, is mightier than the sword.
Tags for all blogs :
Comments or opinions expressed on this blog are those of the individual contributors only, and do not necessarily represent the views of FRANCE 24. The content on this blog is provided on an "as-is" basis. FRANCE 24 is not liable for any damages whatsoever arising out of the content or use of this blog.