Thu, 04/11/2013 - 20:52
Egypt's Jon Stewart 'insults' Pakistan, 'cools' Qatari relations: The show goes on…
First, it was Qatar. Next: Pakistan - or rather, Egypt's relations with Qatar and Pakistan.

For some reason, some Egyptians seem to think a TV satire is so influential, it could wreak havoc with their country's bilateral relations with friendly nations.

This is no ordinary Egyptian TV comedy, I'll grant you that.

It's "The Program" - literally. "El Bernameg" (which means "The Program" in the Arabic) is hosted by Bassem Youssef, better known internationally as "Egypt's Jon Stewart".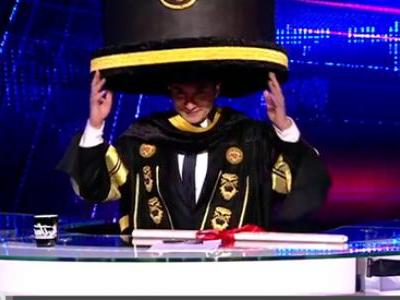 His show is sometimes dubbed, "Egypt's Daily Show." But I much prefer the original name, which enables the voiceover on the title-track to proudly announce, "el bernameg…El Bernameg!" Or, "the program…The Program!" – adding a nice meta twist to the proceedings.

Youssef hit the international headlines last week, when he was detained and questioned for five hours over allegations that he insulted Egyptian President Mohamed Morsi and Islam. He was released on bail pending investigations into the allegations.

Egypt these days has turned into lawsuit haven. It takes persistence to figure who's suing which journalist, artist, writer, comic - and why.

But when Youssef confirmed that he was facing new lawsuits in a tweet on Tuesday, it caught my attention. "A new investigation started against me accusing me of: insulting Islam(again), spreading atheism & insulting Pakistan #LOL," he tweeted.

Yep, that's the allegation – "insulting the state of Pakistan and causing tensions in its relations with Egypt".

For those of you trying to figure the link between El Bernameg and Pakistan, here goes: remember that Morsi hat Youssef so famously ridiculed? Remember that oversized version the 39-year-old satirist wore when he arrived at the court last week?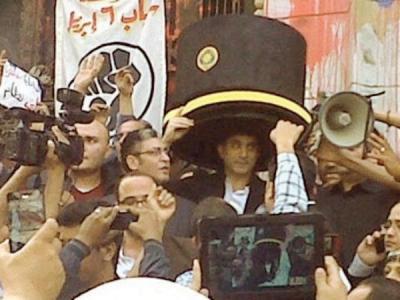 Well, that hat was worn by Morsi while receiving an honorary degree at an Islamabad university during a visit to Pakistan last month. That's the tenuous link.

Don't blame Pakistan

Poor Pakistan has had to deal with so much flak and abuse from the international community in recent years, that Bassem Youssef show would actually be a welcome break if they aired it there.

Of course there have been no official Pakistani complaints about the TV episode. In fact, the Pakistani press has hailed Morsi's visit – the first by an Egyptian president in four decades –as a "landmark" event.

It was some Egyptian - probably a Morsi or Muslim Brotherhood supporter - who decided the hat riff would cause tensions in Pakistani-Egyptian relations.
So, for once, don't blame Pakistan.

But you can, apparently blame Qatar.

Qatar 'buys' France and Tunisia and Egypt…

After the Arab Spring gave way to the Islamist winter – or summer, or call it what you want – everyone's been blaming and blasting Qatar.

The tiny, oil-rich Gulf kingdom has oversized ambitions and pockets, which are irritating everyone from Tunisia to France.

In Libya last year, I watched a crowd in Benghazi berate an Al Jazeera team, shouting, "Go home Qatar! We're all Muslims. Don't tell us how to be Muslims."

Many Libyans – like many Tunisians and Egyptians – believe Qatar, home to Al Jazeera, is financing and backing the Muslim Brotherhood and they resent being turned into pawns in Doha's soft power games.

Here in France, Parisians shrug and with a feigned nonchalance quip, "Bah ouai, Qatar owns France." The Qataris love France so much, they arrive in Paris with shopping lists that include luxury hotels, prime real estate, football clubs, and stakes in anything from gas companies to aerospace conglomerates.

Now the French may be broke, but they're classy and snooty. So, when French comedians poke fun at the upstart Gulf nation with a Napoleon complex (while the original Bonaparte lies stone-cold dead under a magnificent gold dome in Paris), nobody makes a fuss in France.

The Qataris of course get upset and periodically talk about starting an Al Jazeera French TV station to counteract the negative press. This excites my French colleagues with short-lived dreams of Gulf-sized salaries. But nothing ever happens on that Al Jazeera French front, and the Qataris keep buying up Paris properties and French keep shrugging and being snide.

Sing along, 'My Beloved Qatar'

But when Bassem Youssef, Egypt's Jon Stewart, pokes fun of Qatar doing the same thing in his homeland, all hell breaks loose.

It must be said that the El Bernameg show on Qatar was not only bitingly funny, it was a shocker. When I first watched the show, which was helpfully posted on a friend's Facebook page, my jaw dropped. [Click here for the full show in Arabic]

For starters, it was the first episode after Youssef was released on bail. So, everyone was wondering what he'd come up with – and he didn't disappoint.

My favorite bit arrived around 40 minutes into the hour-long show, when two sheikhs, speaking a convincing Qatari Arabic, arrived on the set and started demanding, "How much? How much?" - for everything, including Youssef's TV show and his famous grey-green eyes.

But for Egyptians, the most transgressive act arrived toward the end of the show, when a choir of men and women in starched white shirts lined up on stage and started singing the opening bars of the immortal 1960s Pan Arabism song, "My Beloved Homeland". Except this time, the lyrics were tweaked to "My Beloved Qatar".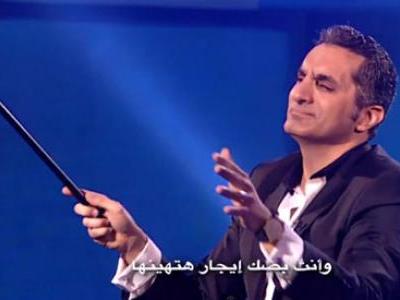 Here's a translation of one of the verses by the English-language Egyptian news site, Al-Ahram: "Oh Qatari, who's filling our pockets... Oh a disaster that's brought down our flag... Oh a renaissance [a development project announced by the Brotherhood] crushing our people... This is what the Brotherhood gave us... Sell Egypt wholesale and retail...,"

Of course the song went viral. As websites stripped down the song clip, new sites popped up featuring the entire show.

It was meant to be provocative – and it worked. "Bassem Youssef episode angers Egypt Qatar Business Council," read a report in the Daily News. Adel Rahuma, secretary general of the Egypt Qatar Business Council, was quoted as saying there would be "a cooling in Qatari-Egyptian relations during the coming period".

The coming period did not come.

On Wednesday, during a visit by Egyptian Prime Minister Hisham Kandil to Doha, the Qatari government announced that it had provided Egypt another $3 billion unconditional loan over the $5 billion it has already provided Cairo. The oil-rich Gulf state also said it would extend gas supplies to Egypt as needed.

Egypt is still trying to secure a long-stalled IMF loan for $4.8 billion – although that amount is now likely to increase. But the IMF, as we all know, imposes terms and conditions and demands strict austerity measures, which are not easy for governments – least of all a Muslim Brotherhood-dominated one – to impose.

A $3 billion unconditional loan is a welcome relief – especially during the long, hot months leading up to parliamentary elections set for October. That should cool down fraying Egyptian tempers – not Qatari-Egyptian relations. Needless to say, the Egypt Qatar Business Council got that wrong.

This may come as a bit of a surprise to all those lawsuit-wielding Egyptians fretting about the likelihood of a comedy show upsetting Egypt's relations with other countries.

On his April 1 show about his friend Bassem's detention, the original Jon Stewart summarized the power of comedy shows in a fake conversation with Morsi.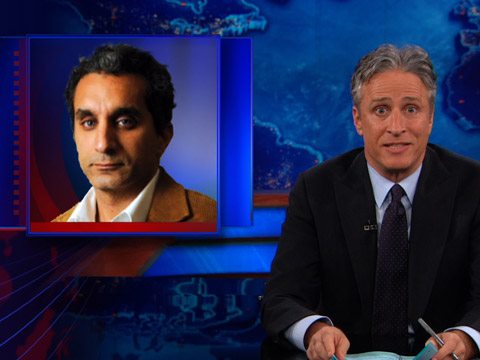 "What are you worried about Mr. President, the power of satire to overthrow the status quo?" asked Stewart. "I've been doing this crapfest for 15 years…just so you know, there's been a grand total of zero toppled governments we've brought about during that time."

Sometimes, folks do exaggerate the power of satire. But then who listens to the original - or the Egyptian - Jon Stewart?
Tags for all blogs :
Comments or opinions expressed on this blog are those of the individual contributors only, and do not necessarily represent the views of FRANCE 24. The content on this blog is provided on an "as-is" basis. FRANCE 24 is not liable for any damages whatsoever arising out of the content or use of this blog.