Tue, 03/20/2012 - 20:26
Does a US-born jihadist's video revelation point to divisions in the ranks or that he's just insufferable?
So much for the pure, united jihadist path against the infidel foe. A recent video issued by America's best-known, living Islamist militant appears to point at dangerous divisions among the ranks of the true believers.

Apparently, there's trouble in jihadist paradise and the infidels have nothing to do with it.

On Friday evening, as news editors were heading for their suburban homes or city bars, an interesting video clip appeared on YouTube, featuring a message from US-born, al-Shabaab militant Omar Hammami, also called Abu Mansoor al Amriki ("the American").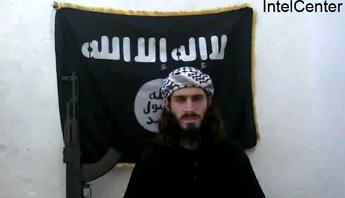 Al Shabaab of course is short for Harakat al Shabaab al Mujahideen, the Somali Islamist militant group that repeatedly pledges its allegiance to al Qaeda.

Al Amriki is a familiar figure in the jihadist media world. A prolific blowhard, his self-promotional oeuvre includes clips of the bearded Alabama native explaining religious tracts to mujahideen comrades in the wilds of Somalia, whispering to the camera during an alleged ambush, and directing hip-hop chants against the likes of US President Barack Obama.

But the latest al Amriki video is not like anything he's ever done before.

In the uncharacteristically short clip, a subdued looking al Amriki discloses that his life is under threat from fellow al Shabaab fighters.

"I am Abu Mansour al-Amriki," intoned the bearded militant dressed in all-black with the ubiquitous semiautomatic rifle propped besides him. "I record this message today because I feel that my life may be endangered by Harakat al-Shabaab al-Mujahideen due to some differences that occurred between us regarding matters of the sharia and matters of strategy."




Ooh-la-la-la, interpretational debates over sharia. It's not easy being an al Shabaab militant these days.

As far as I can tell – and I've been on this beat since the late nasty Abu Musab al Zarkawi was releasing beheading videos in Iraq back in 2004 – this is the first public disavowal by a serving member of an al Qaeda-linked group.

Ooh-la-la-la, there goes the myth of wahida (unity) and ikhwan (brotherhood) in the ranks. The al Shabaab bosses will not be happy, I thought when I saw the email alert from the US-based jihadist media tracking group, the Intel Center.

Sure enough, the next day, al Shabaab high command put out a statement expressing "surprise" over the endangered al Amriki video. "We assure our Muslim brothers that al Amriki is not endangered by the mujahideen and our brother still enjoys all the privileges of brotherhood," said the statement.

Somalia is the new Afghanistan on the jihadi tourism trail

Contrary to what al Shabaab high command would have you believe, there have long been divisions in the group's ranks.

In a 2009 report titled "Somalia's Divided Islamists," the International Crisis Group noted that there were differences between al Shabaab's foreign fighters (known as muhajirin) and local militants (ansars).

As I said in a previous report, Somalia is the new Afghanistan on the jihadi tourism trail.

With US spy drones dominating the skies over Waziristan, even the Pakistani tribal areas ain't what it used to be. Until fairly recently, al Shabaab controlled large swathes of central and southern Somalia and the lawless Horn of Africa nation has been an ideal destination for jihadi thrill-seeking young men from Europe and the US.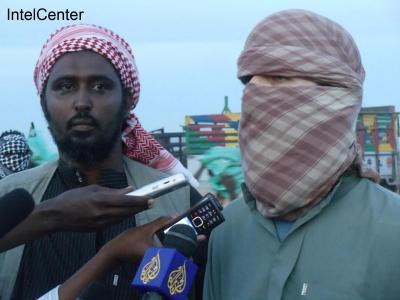 But al Shabaab has been losing ground in recent months – although the real picture on the ground is murky in a zone of claims and counterclaims where few journalists dare tread.

Troops from Ethiopia, Somalia's neighbouring arch foe, recently seized control of the city of Baidoa, east of Mogadishu. To the south, invading Kenyan troops are battling for the strategic port city of Kismayo, and African Union troops have driven al Shabaab out of Mogadishu - although the Islamist group still manages the odd attack in the Somali capital.

Is the strain on al Shabaab wrecking havoc among the faithful?

Probably – who can tell for sure. My guess though is that the strains on al Amriki, not al Shabaab, are starting to show.

In the company of unremittingly humorless men

Born in the heart of the American Bible belt to a Syrian-born Muslim father and a US-born Christian mother, al Amriki had the sort of childhood most US kids of immigrant parents do: a bit of Americana interspersed with vacations in the old homeland.

His drift to radical Islamism pretty much followed the radicalization pattern of Western-born Muslims and converts that has been recorded in a number of books such as Ed Hussein's The Islamist.

But as Theo Pandos, an American who penetrated Islamist circles in Yemen, noted in his gripping book, Undercover Muslim in Yemen, the pressures of a hard fighting life in the company of unremittingly humorless, sanctimonious men can be punishing.

What's more, for the al Shabaab fighters tackling a three-pronged multinational assault, the strains of putting up with an egotistical, tirelessly self-promoting, pain-in-the-ass must be particularly taxing.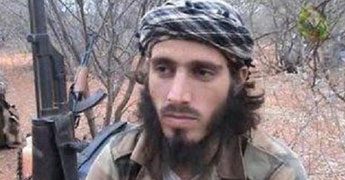 I don't know about you, but if I was stuck with a bunch of besieged armed men, I'd try to be nice – very nice. And if I had a tiff, I wouldn't go public about it.

So, what's next for America's highest profile al Shabaab militant? Will he kiss and makeup and be welcomed back to the fold? Will his cry for help be heard by al Shabaab's top ranks? If so, will the rank-and-file follow the directives to give brotherly peace or chance?

Or are al Amriki's days numbered? If so, does he have the time to flee? Where? Across the Gulf of Aden to Yemen may be? I honestly don' know – at least not right now.

The last time I wrote about al Amriki, the latest reports were saying he was killed in a US Predator strike in the Jubba region of southern Somalia.

But I played it safe by noting that, "al Amriki has been declared dead before and he once even released a song mocking the reports of his death."

Whatever comes out of this latest twist in an obsessively documented life, please brother al Amriki, spare us another video.

Tags for all blogs :
Comments or opinions expressed on this blog are those of the individual contributors only, and do not necessarily represent the views of FRANCE 24. The content on this blog is provided on an "as-is" basis. FRANCE 24 is not liable for any damages whatsoever arising out of the content or use of this blog.