Wed, 11/23/2011 - 19:08
Goodbye Haqqani, Hello Rehman, Pakistan's New Woman on the Job
He's gone, done, resigned - and there's already a replacement waiting in the wings.

When Husain Haqqani quit his post as Pakistan's ambassador to the US on November 22, he became "the first victim of memogate," as the headlines breathlessly put it.

I guess they're expecting more heads to roll. But then again, when it comes to Pakistan's civilian leaders – and their envoys – the chattering classes are always expecting heads to roll.

This particular "gate" had been brewing and gathering steam over the past few days. But I must admit that when the story first broke, I didn't expect it to end this way.

For one, I was in the thick of covering the latest twist in the ongoing Arab Spring saga and was not paying close attention to Pakistan.

Strapped for time, I simply took note of the source of the latest allegation, the key instigator, the whistleblower – a certain Mansoor Ijaz – and scoffed before carrying on with Syria and Egypt and Libya.

It was only days later that Ijaz publicly pointed his very public finger at Haqqani.

Ijaz and Haqqani are familiar figures to anyone who's covered Pakistan – I've interviewed both of them in the past. The two men also happen to stand on the opposite sides of my personal credibility scale.

So, without giving it much thought, I put my bets on the more credible one – Haqqani - and thought he might weather this one out.

The talented Mr. Ijaz

"Memogate" of course broke when Ijaz, a US citizen of Pakistani descent, claimed that in early May, Ambassador Haqqani orchestrated a secret memo to Adm. Mike Mullen, the top US military commander at the time.

The memo apparently offered to replace Pakistan's national security hierarchy with people favorable to Washington in exchange for a little US help.

This was right after US Navy SEALS found Osama bin Laden ensconced under the Pakistani military's nose in Abbottabad and Washington was losing patience with the old generals in Rawalpindi.

Given the national paranoia over civilian heads rolling, Pakistani President Asif Ali Zardari apparently thought the generals might do it again. Fearing another military coup, or so the story goes, Zardari and his men (including Haqqani) tried to reach out to the Obama administration.

Oh boy, where does one begin?

I, for one, started at the source. Enter the talented Mr. Ijaz.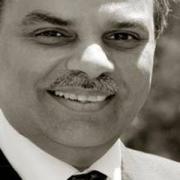 I first encountered the ubiquitous Pakistani American businessman - whose full-time business seems to securing his next 15 minutes of fame under the media spotlight - shortly after the 9/11attacks.

The Af-Pak region had suddenly turned into the hot, new "vital strategic interest" zone and news organizations were scrambling to examine every conceivable institution, tribe, threat, player or wannabe player in the region.

One of my respected South Asia contacts suggested I interview Ijaz for a piece on the Islamization of the Pakistani military. By November 2001, Ijaz was already a familiar figure on the US news networks, so I did interview him and to be fair, he supplied me with a choice quote.

But things got a little complicated when I tried to nail his official position. Was he a security expert? Did he belong to any university? Or think-tank? Any books published? A freelance political analyst then? Or a freelance Pakistani military expert? At one stage, I got lost when he launched off on his nuclear physics background. So, was he a nuclear physicist? Yes, but not quite, apparently his father was, but not quite...exhausted, I settled for "a Pakistani- American who has been a consultant to the U.S. government in nuclear non-proliferation, counterterrorism and Islamic issues".

And with that, I added Ijaz to my fast-growing list of "unreliable so-called Pakistan experts".

My instincts proved right when scandal after scandal broke with Ijaz at the centre. Like the time he revealed that he was in secret negotiations in the 1990s with Sudanese officials in an attempt to apprehend bin Laden, who was then based in Sudan. If Ijaz is to be believed, Sudanese officials apparently offered the Clinton administration intelligence on bin Laden.

Not so, said Clinton's former National Security Advisor, Samuel "Sandy" Berger, who slammed Ijaz's allegations as "ludicrous and irresponsible."

There were several others, I won't bore you with them here. But if you're a journalist, you have to be careful with overnight experts who love the media a bit too much.

Taking on the mighty military

It was quite the opposite with Haqqani. Before he was appointed as Pakistan's top envoy to the US, Haqqani was a respected analyst, having done stints at the DC-based Carnegie Endowment for International Peace, the Baltimore-based Johns Hopkins University and Boston University.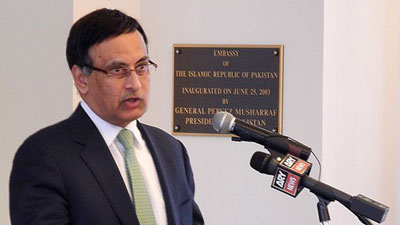 It helped that Haqqani was a former journalist himself, and was always pleasant and accessible.

I also happened to like his book, "Pakistan: Between Mosque and Military" – a trenchant critique of the Pakistani military establishment that exposed the insidious links between the Islamist parties and the security-intelligence complex.

It's hardly the sort of background that would endear him to the military.

That could be the only possible explanation for why Haqqani would seek Washington's help in fending off a possible military coup – if indeed that's what he did.

Why would he choose a man like Ijaz to pass on a memo to Gen. Mullen however beats me and beats every single Pakistan expert I've spoken to.

Haqqani of course has repeatedly denied any involvement with the Mullen memo.

Meanwhile a source close to Mullen has told Foreign Policy that a memo was received, but that it was "not signed so there was no authenticity" and it has "zero credibility".

But as the twists and turns in the story began to unravel - with Blackberry Messenger transcripts and former US National Security Adviser Gen. James L. Jones confirming that he had received a memo from Ijaz - the story started to have legs, as we say in the business.

Haqqani has questioned the credibility of the Blackberry Messenger transcripts, but those are the sort of claims and counterclaims an inquiry commission should establish.

The former Pakistani ambassador has called for a "transparent inquiry" into memogate to help "strengthen the hands of elected leaders".

Forgive me for being cynical, but in a country where the military has the upper hand, all talk of strengthening elected leaders is just rhetoric.

What's more, if there's any sign that Zardari was in any way linked to the alleged memo, expect another frenzied round of chatter about a likely military coup.

As we speak, the pundits are analyzing the effects of memogate on Zardari and on the ruling PPP (Pakistan Peoples Party) ahead of the March 2012 Senate elections.

Enter the successor

Still, there's some good news here - and that's not something we often get from Pakistan.

Haqqani's successor has been named and it's none other than Sherry Rehman, another former journalist. A one-time PPP spokeswoman, information minister and parliamentarian, Rehman took on the Islamists last year when she introduced a bill seeking to abolish the death penalty for blasphemy after a Christian woman named Asia Bibi was sentenced to death.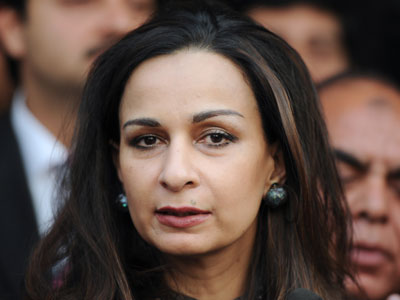 It's the sort of stand that got former Punjab Chief Minister Salman Taseer killed by a religious zealot who promptly turned into a hero for killing "the apostate" Taseer.

In a January 2011 blog, I worried out loud about Rehman's safety. Two months later, I silently worried about her when my friend, the unbelievably brave Shahbaz Bhatti - a Pakistani Christian parliamentarian who was a prominent opponent of the blasphemy laws - was gunned down.

According to a New York Times report, the US had been trying to secure an armoured car to beef up Bhatti's security. But the effort was hindered by "strained relations between Pakistan and the United States".

Fancy that – for more than six decades, the Pakistani military has begged and pleaded for US military aid with varying degrees of ardour. But when it came to one paltry armoured car that could have saved Bhatti's life, the Pakistani establishment was just not that keen.

I guess it shouldn't be difficult to arrange an armoured car for the new boss at the Pakistani Embassy in Washington DC. I certainly hope so.
Comments or opinions expressed on this blog are those of the individual contributors only, and do not necessarily represent the views of FRANCE 24. The content on this blog is provided on an "as-is" basis. FRANCE 24 is not liable for any damages whatsoever arising out of the content or use of this blog.